Why We Invested In SmartContract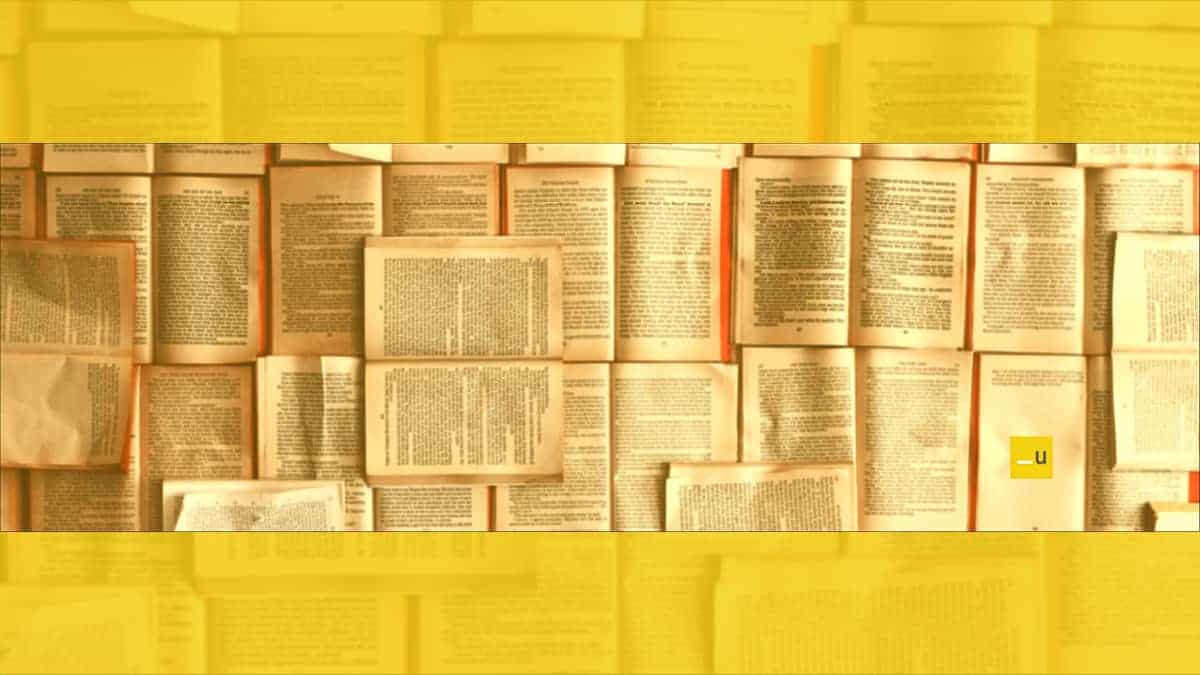 We are excited to announce our latest blockchain investment behind Sergey Nazarov and Steve Ellis, the founders of SmartContract.
At Underscore, we believe the next generation of cloud infrastructure will have trust, security, and intelligence built-in. These will be features as native and as fundamental as connectivity to the internet is itself.
The recent breach of Equifax reminds us how out-of-date and vulnerable our personal data is when centralized. We have put trust into intermediaries to secure our data in repositories that are not often even aware of the various uses of that data and potential breaches to it. Moreover, critical data is constantly being transmitted across the information supply chain with little guarantee of its security and no record or audit trail of its use.
It is a broken system at best, that is full of friction and shortcomings, and at worst, too easily targeted and breached.
That is why we are excited to see leading entrepreneurs like Sergey and Steve bringing the promise of real "smarts" into the next generation of cloud infrastructure, with new foundational technologies like smart contracts and oracles on the Blockchain that have trust, security, and intelligence natively built-in.
For those who aren't as familiar with the promise and challenge of 'smart contracts' — very simply, they are software code on the blockchain that is guaranteed to execute. Smart contracts codify "what should be done automatically" and remove the error-prone manual efforts around existing digital agreements.
Unfortunately, because of their underlying consensus protocols, the blockchains on which smart contracts run cannot support native communication external systems and data.
In short, the "smart" contracts are actually "dumb" (simple) without external data! This is a fundamental limitation that is solved by 'oracles' securely linking to external data and in turn, making smart contracts truly smart!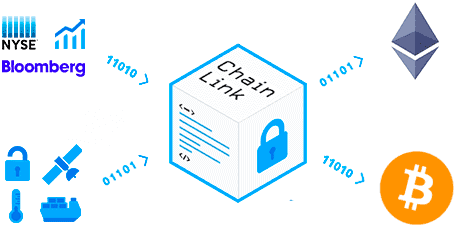 SmartContract ChainLink Enables External "Off-Chain" Data Access
Today, your best alternative to link external data into the blockchain is through a centralized solution. Want to grab the interest rate via API? → You'll have to send it through a centralized service that could be manipulated and completely change the payout of the self-executing smart contract (not a small deal when $ millions are being paid out automatically and immutable!).
Current approaches to 'oracles' that access external data induce a single point of failure solved by SmartContract's ChainLink Network, a decentralized oracle network to provide trusted linking to external data and resources.
As pointed out in the team's whitepaper, some of the most interesting applications of smart contracts rely precisely on this external information from the real-world feeds and APIs.
Here are just a few examples of powerful smart contracts that bring in external data to the blockchain to automate contract execution:
Financial Securities smart contracts — financial instruments such as bonds, interest rate derivatives, and many others will require access to APIs reporting market prices and market reference data (e.g. interest rates, or CDOs that can not only legally be a slice of the underlying collateral, but automate directly into the money flows behind it), all without any manual effort or an intermediary.
Insurance smart contracts — will need data feeds related to the insurable event in question (e.g. an agricultural insurance policy which pays out conditionally based on the quantity of rainfall in a given month, or payment for the flight insurance you had for a departure later than you expected).
IoT smart contracts — can provide sensor data to smart contracts — one example is supply chain custody that fuels commerce fulfillment, with data goods being shipped that can self-confirm arrival and in turn, payment without any manual intervention. Another example is a lab sensor from a company like TetraScience that can order a biochemical, verify and timestamp the arrival, and even validate the compliance "as advertised" regarding reaction in a critical drug test before allowing payment.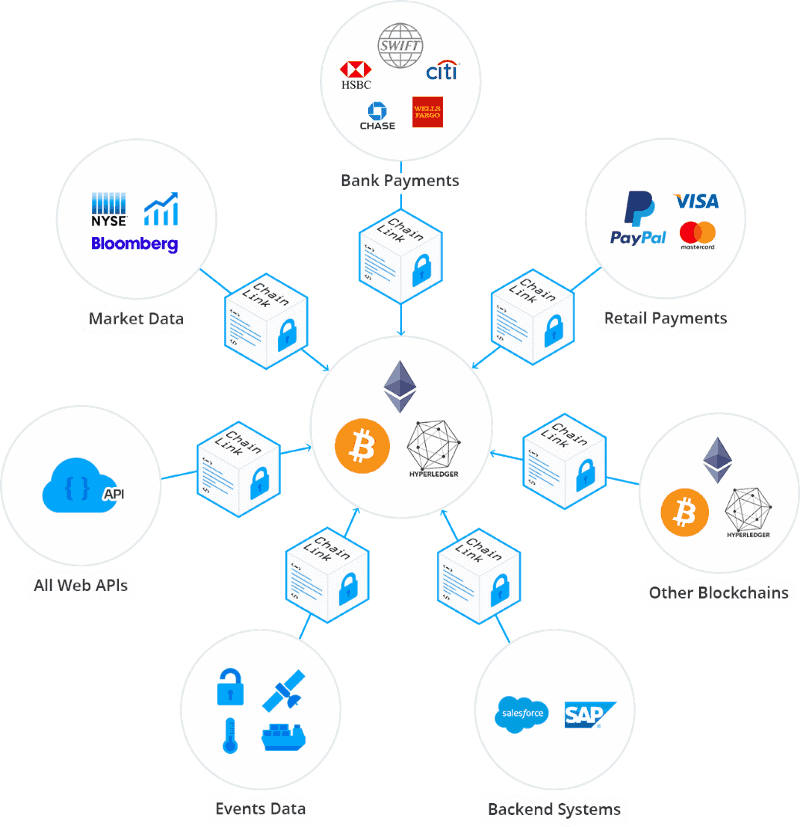 SmartContract ChainLink Enables External "Off-Chain" Data Access
Delivering interoperation between blockchains.
When we met Sergey and Steve, we were excited to see great founders using their experience to architect a uniquely differentiated approach to solving the problem of trust through oracles that feed smart contracts information from beyond the chain. Even in our first working sessions, the team showed their great vision for the ChainLink Marketplace that makes getting any data into a smart contract easy, whether it's:
Market data (Bloomberg, NYSE)
Bank payments (SWIFT, Citi, Chase, HSBC)
Retail payments (PayPal, Visa, MasterCard)
Events data (weather, GPS)
Backend system of record (Salesforce, SAP)
All web APIs
… and even other blockchains.
A huge market with strong community backing
As the primary interfaces to and from the real world and the digital world, we've long believed that oracle services will be a huge market and SmartContract.com is tapping right into it.
With a SaaS solution, SmartContract.com offers 24/7 support for information providers such as big ratings agencies that can now sell data into smart contracts, in a decentralized (and hence resilient & secure) way, that is fully open source, cross chain, and even extends to private chains. To be clear, SmartContract.com provides various enterprise sales, implementation, technical, and administrative support to the open source and community-driven protocol being worked on by SmartContract ChainLink, Ltd.
In short, with SmartContract.com developers can now quickly build fully connected and functional smart contracts in minutes! Trustworthy oracles from established brands in the marketplace will make entirely new economic flows possible. Moreover, since we've met the team, we've seen a strong group from the blockchain community around us join on as advisors:
Ari Juels — former RSA Chief Scientist and a distinguished academic for his contributions to decentralized infrastructure through such work as the Proof of Retrievability paper that companies including Storj, Sia, and Filecoin are heavily based upon.
Hudson Jameson — the Ethereum community manager and an authority on smart contracts, Ethereum's development roadmap, blockchain and digital currency.
Andrew Miller — an authority on the creation of secure decentralized systems that has advised Zcash, Bezos, and the ChainLink Network and is an assistant professor of computer science at the University of Illinois at Urbana-Champaign.
Jake Brukhman — founder of the CoinFund, a blockchain technology research company
Brian Lio — the CEO of Smith + Crown, a research and consulting group focused on providing insight, analysis and data across the breadth of technologies, projects, organizations and trends within the blockchain.
Evan Cheng — Facebook's Director of Engineering that has played key roles in running secure tamper-proof systems run by some of the world's leading technology companies, including Google, Intel, AMD, and Nvidia.
Already a Gartner Blockchain Cool Vendor
SmartContract.com has already been selected by Gartner as a 2017 Blockchain Applications Cool Vendor, validating the significant business value that CTOs, CIOs, and Lead Architects have seen in their secure approach to connecting smart contracts with critical external resources. But most importantly, SmartContract.com has already acquired industry leaders in financial technology as paying customers. For example, SWIFT, the leading global provider of secure financial messaging services, is working with the company to create its own SWIFT solutions, which will allow smart contracts on various networks to make payments, send governance instructions, and release collateral with more than 11,000 banks.
And today we're excited to announce the next stage for the ChainLink Network with a successful start of a $32m LINK token offering. This follows the earliest funding led by Underscore VC and DCVC (Data Collective) to help get the team to this milestone and beyond.
All in all, our team is incredibly excited to back the SmartContract team with an aligned Underscore Core Community behind them to help catalyze their own open source community behind the ChainLink Network and fuel the evolution of the next generation of trusted cloud intelligence.