Fireside Chat with Rana el Kaliouby, Co-founder and CEO of Affectiva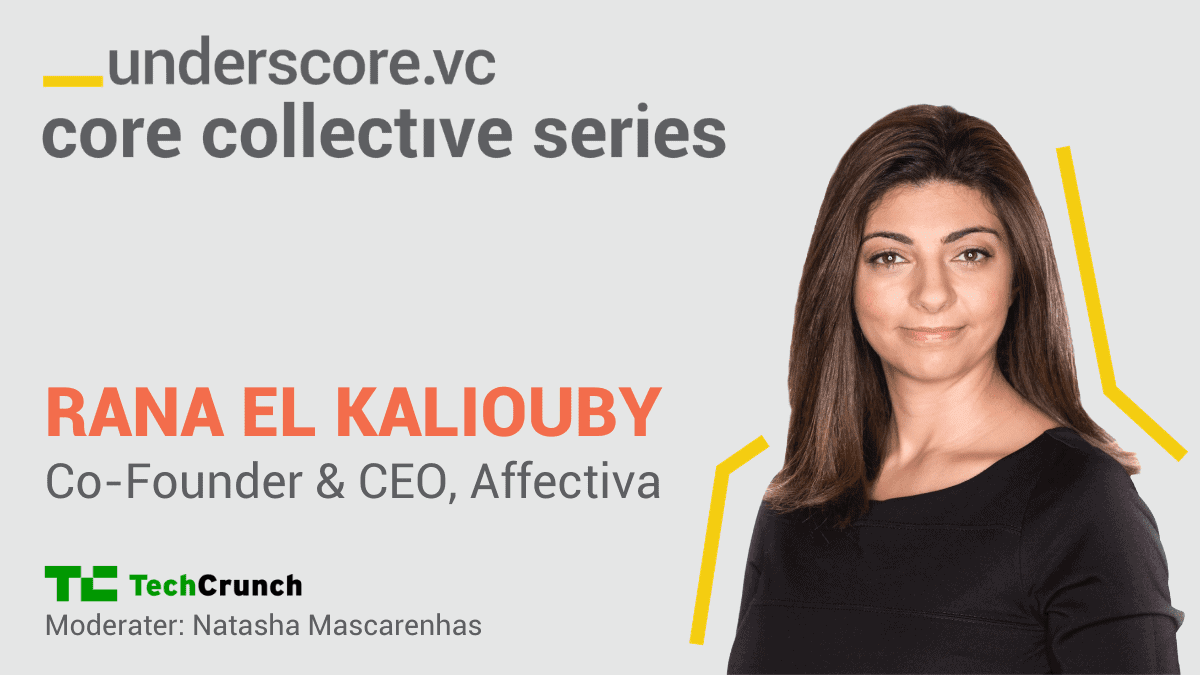 Dr. Rana el Kaliouby is an AI thought leader, a machine learning scientist, and the Co-founder and CEO of Affectiva, an emotional AI company spun out of MIT. As if that weren't enough, she recently published a memoir, "Girl Decoded: A Scientist's Quest to Reclaim Our Humanity by Bringing Emotional Intelligence to Technology." Rana is deeply committed to building AI without bias and supporting diversity and inclusion in tech, and Underscore was lucky enough to connect with her.
In this discussion, moderated by TechCrunch Reporter Natasha Mascarenhas and Underscore VC Co-founder and Partner Richard Dulude, you'll hear insights into the future of ethical AI, the role of diversity and inclusion in leadership, and how diversity and inclusion are reflected in the technology you build.
This event was a part of our Core Collective Series, a string of events aimed at uncovering and sharing collective learnings from the Underscore Core community.