Why We Invested In The Future of Data on the Decentralized Internet: Ceramic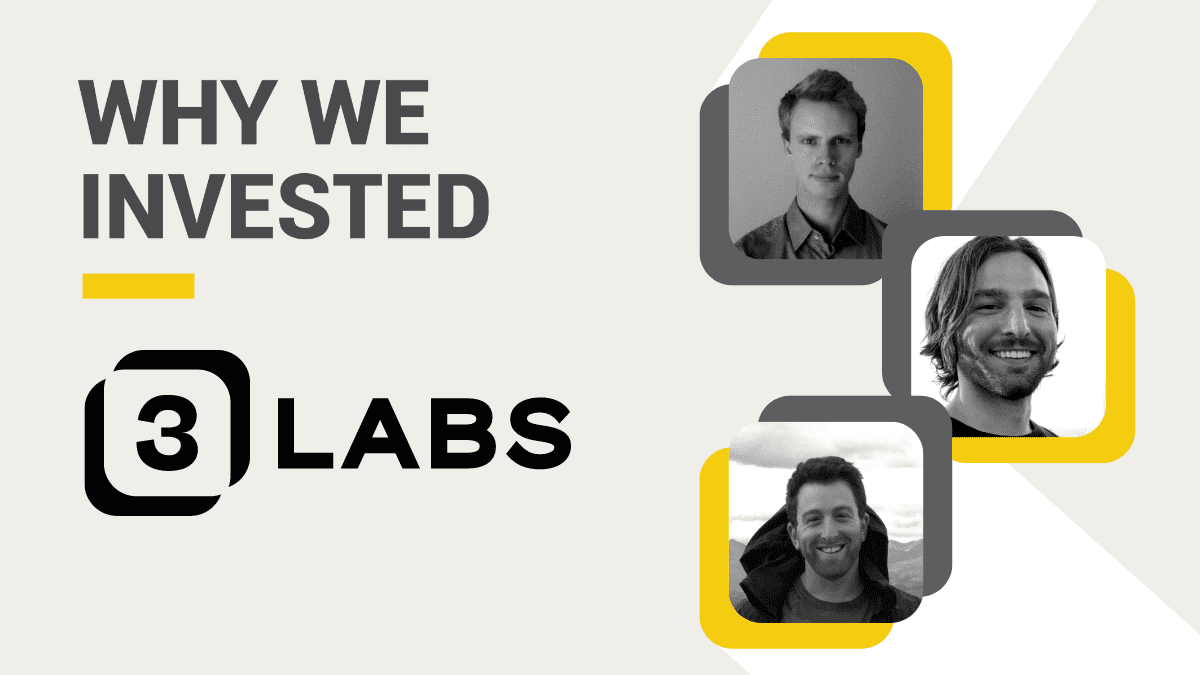 We are proud to announce our follow-on investment in 3Box Labs, the developers of Ceramic, a decentralized data network that unlocks data portability and reusability between every application on the internet.
As previous investors in the 3Box Labs Seed round, we are thrilled to welcome new Series A investors, Multicoin Capital and Union Square Ventures, for a $30M round they co-led with participation from more than 75 other notable Web3 investors including early backers like Placeholder, Venrock, Northzone, and CoinFund.
This post discusses why we invested in 3Box Labs, the developers of Ceramic, and what it means for the future of data and application development on the decentralized internet.
The Decentralized Web: What Is Data Sovereignty & Why Does It Matter?
The World Wide Web, or Web 1.0, was originally developed as a decentralized platform connecting and distributing information online. Tim Berners-Lee, a Boston and MIT native, envisioned a decentralized, open internet where everyone could publish and access information equally.
Despite this idealistic vision for the decentralized web, many of today's largest tech companies in Web 2.0, like Facebook and Google, have become centralized platforms that dominate our digital lives. Their primary business model is trading our data to advertisers in exchange for their "free" services.
Because of how Web 2.0 was built, you don't have ownership of your own data on most of the internet – third parties own your data. That paradigm for Web 3.0 inverts this ownership model – with first-party ownership of your data.
You own your data in Web 3.0, but it needs to be stored somewhere decentralized (vs. on a third-party server) – enter, Ceramic – a decentralized data network where users truly own their data and can take it with them from app to app. Ceramic's composable, self-sovereign data network allows developers to build applications by plugging into a vibrant, open, decentralized ecosystem of data to build next-generation applications natively on Web 3.0, instead of building with siloed databases.
Our Investing Thesis: Web 3.0
We at Underscore VC believe decentralized protocols will power a new generation of decentralized applications and user experiences.
Ceramic provides decentralized identities for users, hubs to coordinate data exchange between different parties, and access controls so that only authorized apps have access to the right information.
Applications can use this standard protocol to build decentralized "data apps" such as social networks or messaging services without having to worry about storing user data securely on their own servers.
In fact, they don't even have direct access to first-party data – an application has no way of knowing who created the identity in the first place unless there's been some sort of verification process with another party (e.g., a university). This is a major step forward from current web platforms where user identity is owned by a third party who can use it for their own purposes without any transparency.
To decentralize the web, we need decentralized storage protocols and standards to connect users with applications in a new way that preserves user privacy while still allowing developers to innovate on top of them. We believe Ceramic has the potential to become one such Web 3.0 standard, which is why we are proud to support this investment in its next stage.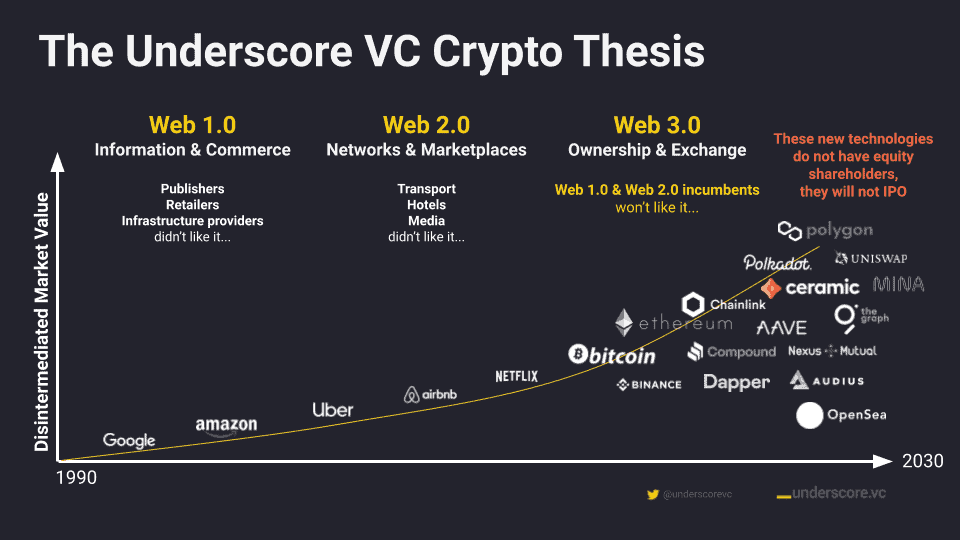 Moreover, the real basis for our conviction behind 3Box Labs stems from the team and our experience working with them for the past 3 years. The founders, Michael Sena, Danny Zuckerman, and Joel Thorstensson, previously worked on decentralized identity at one of the leading venture studios in the early crypto ecosystem, ConsenSys, which was a hub for many of the leaders of the most prominent projects today.
They've built a network that has served millions of requests across hundreds of apps and thousands of developers during beta alone. Now that the groundwork and fundamental infrastructure has been laid, it's just about to get exciting, and the team is going to be using the funds to accelerate hiring at 3Box Labs across engineering, product, and community. If you are interested, check out their careers page for an opportunity to join ahead of mainnet release.
What is Next For The Future of the Decentralized Web?
Ceramic will be launched soon as an open-source framework so others can build decentralized apps powered by blockchain-based sovereign data.
Decentralized applications built on decentralized protocols can enable developers to create compelling and composable user experiences without having to rely on any given party controlling the data or experience being provided. This means decentralized solutions could become more powerful than their centralized counterparts because they have no control over what happens with your personal information and how you use it.
As a part of Underscore's Core Partner program – which allocates interest grants in our Core Fund (10% of firm carry) to Core Members that advise Underscore portfolio companies – the 3Box team has worked with Chris Munns on establishing a strong developer evangelism strategy. We are very excited to see how decentralized application developers will take advantage of Ceramic, making the truly composable, self-sovereign web a reality.