Why We Invested in Pagos: Intelligent Payment Infrastructure for Commerce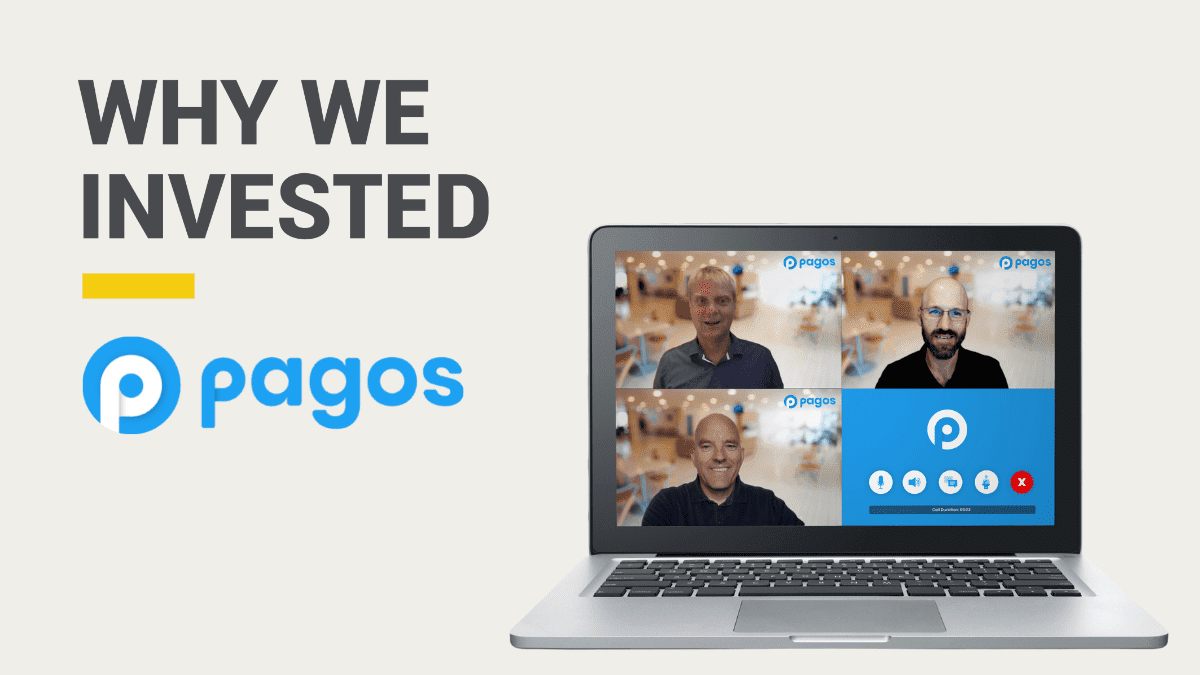 It's easy to think that the challenges of managing payment infrastructure are limited to smaller merchants that don't have the luxury of dedicated payment experts on staff. In fact, companies like Braintree, Stripe, Adyen and Square built huge businesses by "democratizing" payments and making it dead simple for literally anyone to begin accepting payments. Easy right?
But what happens when your business grows to thousands or millions of transactions across multiple payment processors? How do you detect trends and emerging problems or track the costs and performance of multiple payment partners? And how do you identify opportunities to optimize your payment stack and the processing of your transactions? The truth is that as a business grows, managing payments becomes harder – and building an entire team to manage this is hard and very costly.
Pagos.ai was launched to tackle these issues and today we are thrilled to announce that we have co-led their initial round of funding with Point72 ventures, and alongside prominent investors and industry executives including Bill Ready (President of Commerce, Payments & Next Billion Users at Google), Billy Chen (VP, Financial Partnerships at Finix), Amit Jhawar (Former GM of Venmo), and Rich LeBarca (GM Dynamics 365 Customer Insights at Microsoft).
Paypal & Braintree veterans who know their customers
One of the first things we look for in founders is domain experience and an intimate knowledge of their customer's pain. The Pagos founding team, Klas Bäck, (CEO), Albert Drouart (CPO) and six-time founder Dan Blomberg (CTO), has decades of industry experience and have solved payment infrastructure challenges for many of the largest e-commerce merchants in the world.

While working with these customers as leaders at Braintree and Paypal, they would get the same questions, hear about the same problems, and field the same requests for help — over and over again. For ecommerce merchants, this pain meant higher operating costs, lost revenue, and unnecessary customer friction. For Klas and the team, this crystallized into a deep understanding of their customer's payment challenges, including:
Increasing complexity from omni-channel payments (in-person, mobile/desktop web, iOS/Android SDKs, partner websites, etc.)
Challenges managing multiple payment processors and payment partners across multiple regions given rapid globalization
Need for migration to cloud infrastructure creating orchestration challenges
Difficulty in hiring payments experts and executing a cohesive payments strategy
Their payments operating experience also means that the team has hundreds of personal relationships with their target customers. While the team was incubating Pagos, they were able to have countless conversations with attentive audiences, test their assumptions on features and pricing, create a prioritized product roadmap, and line up potential beta customers. For any entrepreneur, a running start like this is solid gold and the Pagos team is making the most of their extensive ecommerce merchant network.
A la carte, API-based, payment infrastructure microservices…on a self-service menu
As Klas learned during his tenure as one of the early leaders at Braintree (one of the initial pioneers of payment infrastructure as a service), a self-service, low code product delivers enormous benefits to customers and a very compelling recurring revenue model for a company like Pagos. The way this approach manifests itself for the Pagos product line is a series of separately branded and priced payment infrastructure microservices all accessed via an API that is easy to implement. Anyone can begin using a service in free-to-try fashion and once in production pay as they go based on volume.
The company will soon be launching four cleverly named services:
Their marketing genius notwithstanding, the Pagos team is onto something. No company has identical infrastructure, challenges, or skills and by introducing individually priced, free-to-try services, they are dramatically lowering the bar for any company to up their payment infrastructure optimization game. The plan is to launch dozens of these services and eventually make them available to any customer globally.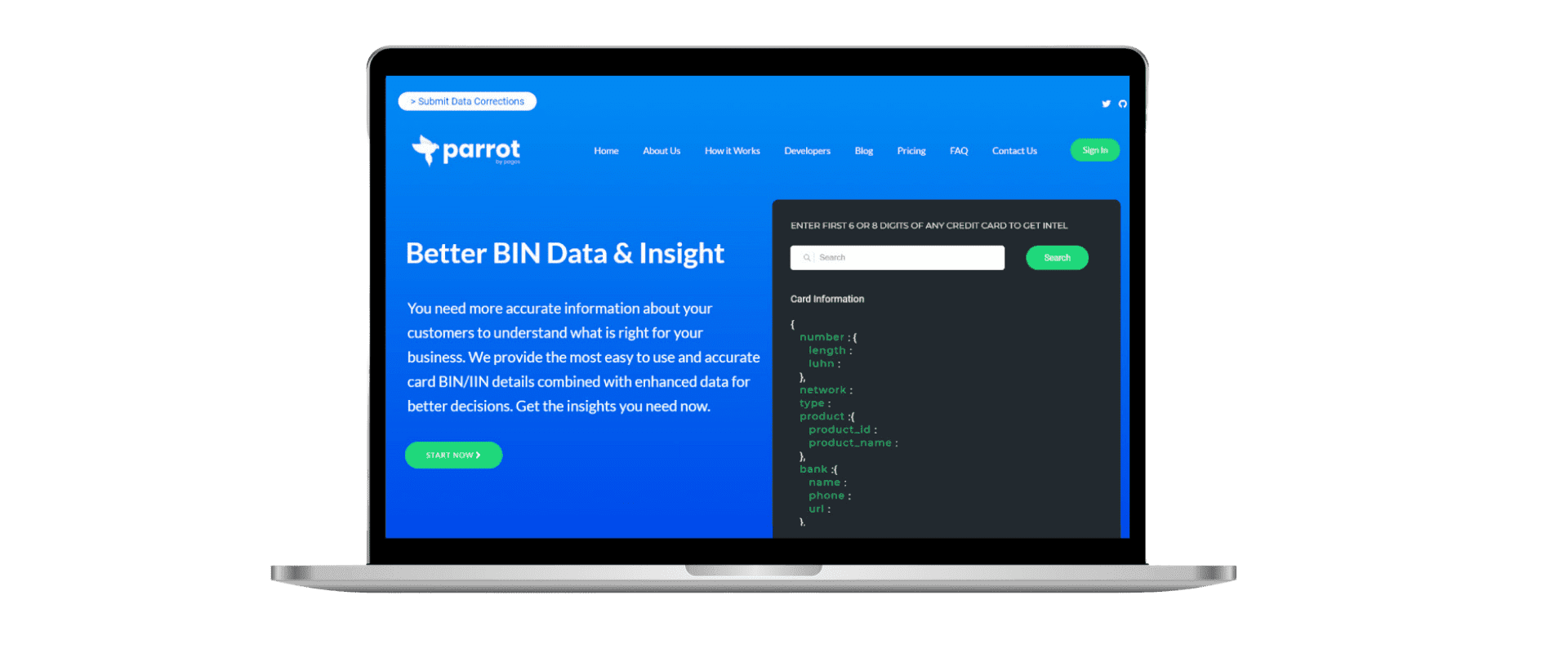 Klas summed up their approach well in this snippet from their inaugural blog post:
"Payment processing can no longer be a checkbox for running your business well; it is a critical part of long-term growth strategy and execution. We believe that demystifying payments via consolidated data and insight APIs can accelerate business growth and create long-term customer relationships or even enable new companies/business models."
Building a remote-first and inclusive culture
The pandemic has us all re-evaluating the role of remote work in our businesses, but Pagos has several reasons for building a remote-first company. First, the founders who have known each other for years, are in California, New England and Singapore. Second, they are building a global company and the payments industry, in particular, requires regional expertise. Payment processors and partners vary widely by country and legal & compliance considerations require a deep understanding of local regulatory frameworks.
Perhaps most importantly, the founding team wants to build an inclusive culture made up of the most talented payment experts in the world — wherever they live. Klas put it this way:
"If we're restricted to hiring people within commuting distance of a physical location, we not only miss out on talented people, who choose or need to live elsewhere, but on the broader range of backgrounds, identities, and perspectives you get when hiring from different regions and countries. Doing so will also help us create better services and outcomes as more diverse thinking and backgrounds are added to the mix."
We encourage all of our portfolio companies to place a high priority on culture and diversity from the beginning and it's clear that Klas and the team care deeply about this issue. We couldn't be more proud to support them. With this round of financing, the company is actively growing their team. Check out open roles here if you want to join them on their journey.