Fireside Chat with Rags Gupta, President of Butlr.io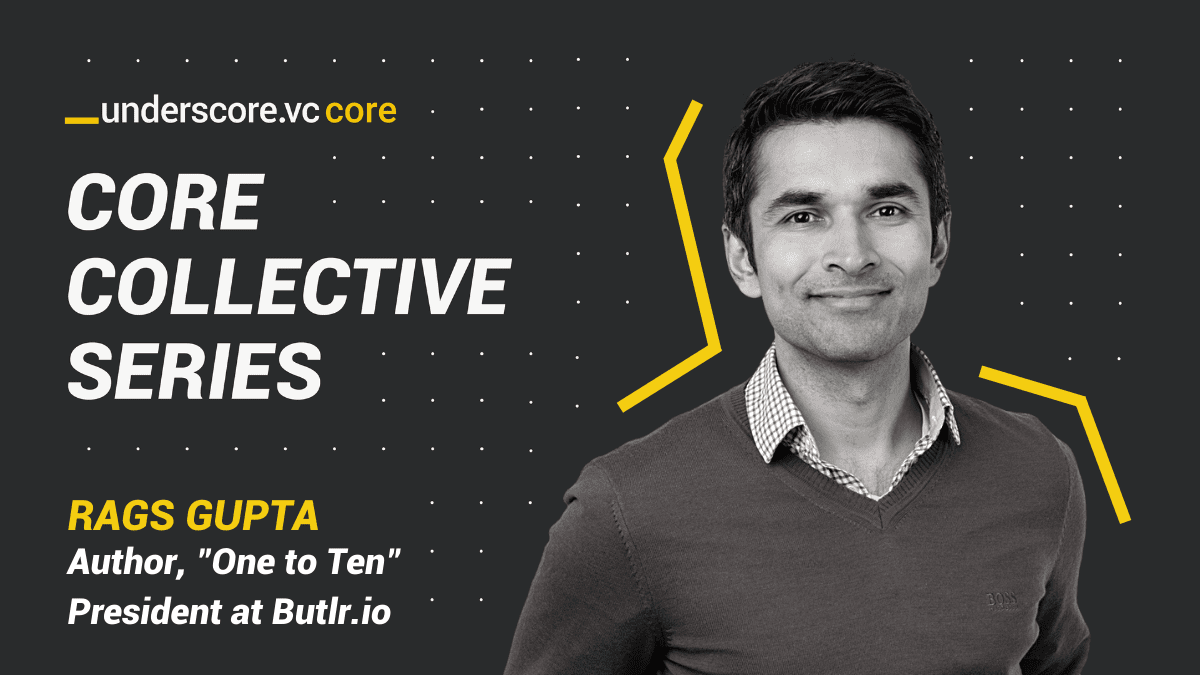 Raghav "Rags" Gupta is currently President of Butlr.io, a prop-tech MIT spinout with a breakthrough people-sensing platform. He also serves as a Core Partner for Underscore portfolio company, Quala. In his recent book, One to Ten: Finding Your Way from Startup to Scaleup, he shares the tools, frameworks, and principles needed to overcome inevitable startup growing pains.
A serial entrepreneur and operator, Rags Gupta has worked with a number of startups and scaleups and achieved multiple exits, including being part of the founding management team at Brightcove (IPO), Chief Commercial Officer at Videoplaza (acquisition), GM EMEA at Ooyala, and COO at Humatics. Rags is an active angel investor, mentor, board member, and advisor working with the likes of MIT Sandbox, Harvard Launch Lab X, Dvinci, Elucidata, and Asylon, among others. Rags studied operations research at Princeton University and lives with his wife and two children outside Boston.
In this fireside chat moderated by Jesse Bardo, Director, Silicon Valley Bank, Rags shares insights and stories about scaling startups from the transitional 1-10 stage. He digs into:
How to effectively leverage your board
How to set new managers up for success
How to outline unique hiring principles for your company culture
And more
Hear the full conversation:
This event was part of our Core Collective Series, a string of events aimed at uncovering and sharing collective learnings from the Underscore Core Community.
Want more Core Collective Series insights? Hear about fundraising, scaling GTM, and hiring at the earliest stages with Helen Adeosun, Founder and CEO of CareAcademy. Or learn about leadership, company culture, and exit strategies from Corey Thomas, CEO of Rapid7.