Fireside Chat With Helen Adeosun, Founder & CEO of CareAcademy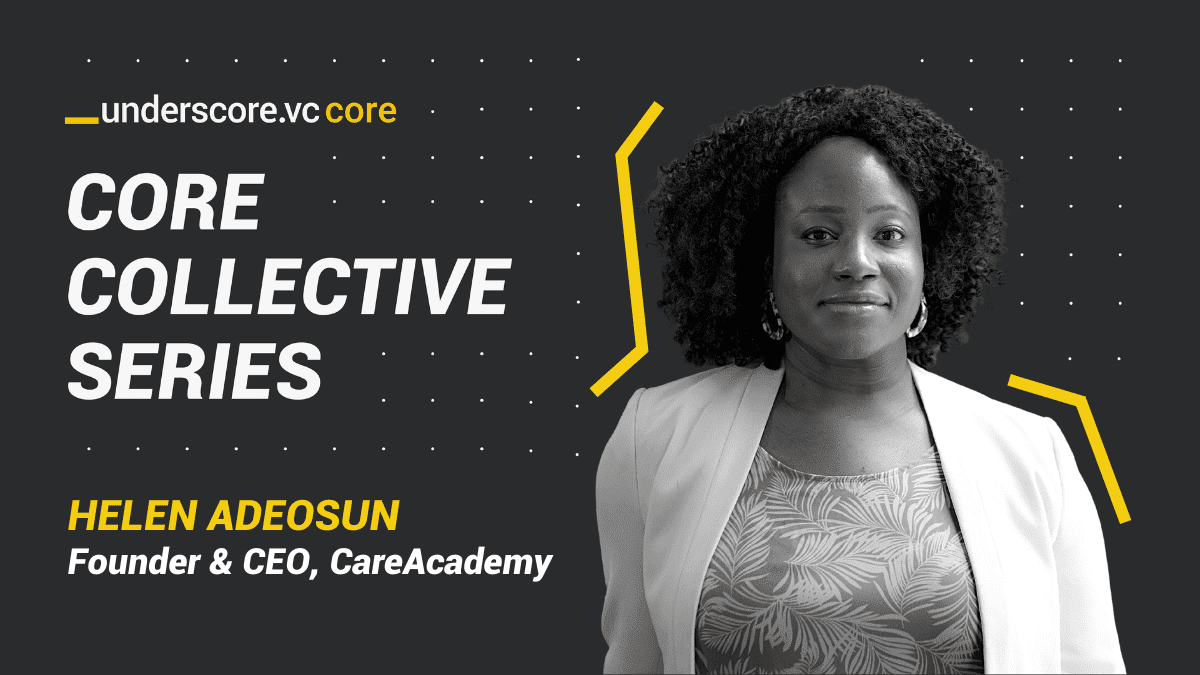 Helen Adeosun, Founder and CEO of CareAcademy, has built a career driving outcomes for adult learners and finding meaningful ways for them to engage in learning. She launched CareAcademy to unite cutting-edge education strategies with the unique needs of the historically underserved caregiver community. To date, more than 200,000 direct care workers have completed over 1 million CareAcademy classes, and the company is aiming to reskill more than 1 million new home-care workers by 2023.
Adeosun has previously worked with Pearson Education, Teach for America, and the Boston Public Schools. She was named to the 2020 Fortune 40 Under for 40 list and serves on the board of the Caregiver Action Network. She is a frequent industry speaker and a fierce champion of home care and an advocate for the Direct Care Worker. Adeosun earned a BA from the University of Notre Dame in Politics and Arabic Studies and holds an EdM in Education Policy and Management from Harvard University.
In this fireside chat moderated by Keith Cline, Founder of VentureFizz, Helen shares many stories about starting up and scaling her company. She offers insights into:
Evolving your GTM strategy as your company grows
Building peer founder relationships while fundraising
Maintaining an "always be hiring" mindset
And much more
Hear the full conversation:
This event was part of our Core Collective Series, a string of events aimed at uncovering and sharing collective learnings from the Underscore Core community.
Want more Core Collective Series insights? Learn about leadership, company culture, fundraising, and exit strategies from Corey Thomas, CEO of Rapid7. Or hear about leading teams through transitions from Sam King, CEO of Veracode.