From the Bay Area back to Beantown, joining Underscore VC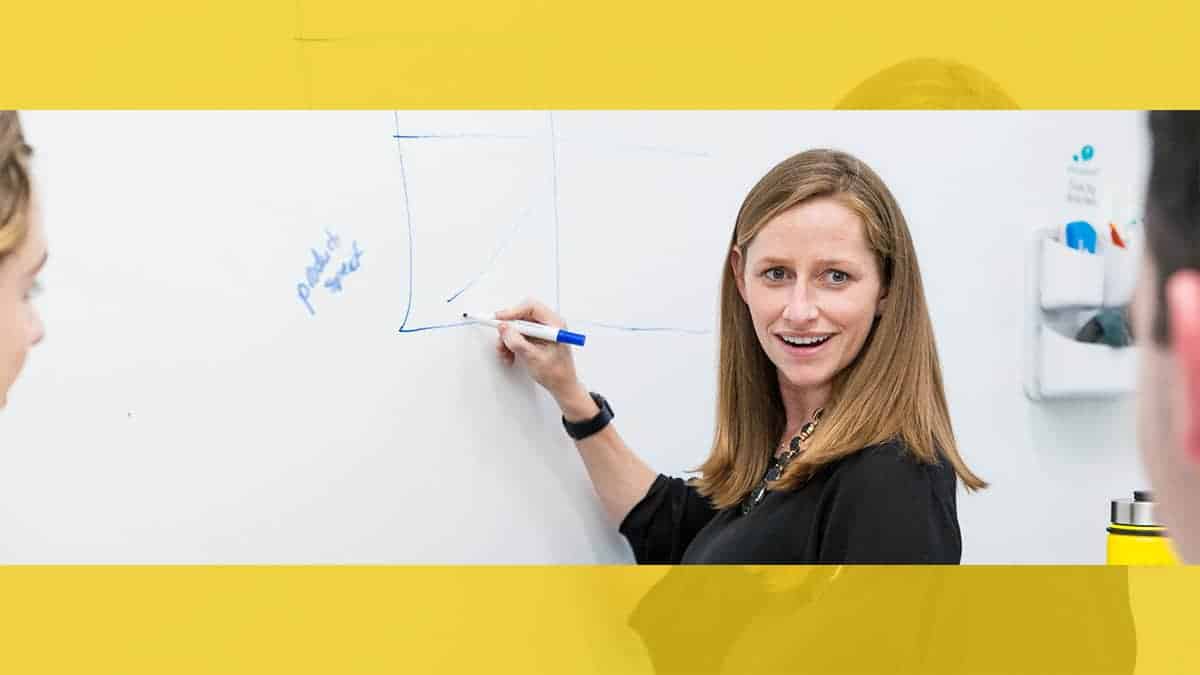 I couldn't be more excited to have the opportunity to join the team at Underscore VC and come back to the vibrant entrepreneurial community of Boston, an ecosystem I care deeply about. I'm a founder turned operator turned investor, making the transition from my time at Facebook back to Boston, where I spent my high school and undergraduate years, and where I pursued my first venture.
Prior to starting this role, I spent time at Facebook working on Mobile Partnerships and Business Development. I focused on the telecom industry, including connectivity and infrastructure projects, as well as the international growth of core apps, including Facebook, Instagram, WhatsApp, and Messenger. I learned so much from operating in this fast paced, high growth environment with frontier technologies. I faced the challenges of testing and shipping product globally, managing complicated partnerships, and working through growing pains across expanding international teams. Now, I am excited to bring that knowledge to the Underscore community. While Facebook is a large company, many parts still feel like a startup, with the need to be agile, take risks, and ruthlessly prioritize as new boundaries are explored. This experience reinforced my love of building from scratch, and venturing into unknown territory.
As the newest Investment Principal at Underscore, I'll be focusing on supporting transformative founders on their own paths to growth. I look forward to bringing my experience in mobile and social, as well as my business development lens, to invest behind entrepreneurs innovating through top of stack SaaS apps, AI/ML, AR/VR, MarTech, Commerce and beyond. First and foremost, however, I'm here to meet and partner with great people.
I stepped into the VC world because I want to support inspiring founders building meaningful companies that change the way the world works. As an angel investor, I have loved connecting with passionate entrepreneurs and being a partner to them as they solve hard problems. Being an investor at Underscore means that I will be able to enable founders with an aligned community, a dedicated team to support them, and the tools to succeed.
As a New Yorker with Boston roots (resulting in confused sports teams allegiances), and having spent the last five years in the Bay area, I've come to appreciate the unique source of Boston's success — its incredible talent, strong sense of community, and underbanked startup ecosystem. When I started my own company after grad school, my co-founder and I chose Boston as our home, working out of a tiny shared office on Winter Street near Downtown Crossing, pitching our product at local coworking spaces and startup meetups. I'm excited to be back, just a few blocks from my first immersion into this dynamic ecosystem, with a fresh perspective. This time around, I'm eager to build a foundation for future entrepreneurs in a place that has always felt like home.
I am incredibly lucky to have found a perfect fit with the Underscore team. With my people-first approach and love of team sports, I immediately connected with Underscore's model and culture. When I first met the team, I was blown away by their genuine commitment to people-centric investing through the aligned community model and their entrepreneurial approach to investing. It's builders supporting builders, and reimagining the VC model in the process.
Michael, John, Richard, Rob, and Cory bring a diverse blend of experiences but share an understanding of the true value of an aligned community of entrepreneurs, and I look forward to bringing my own perspective within these shared values.
I'm joining a team that puts people first, and I can't wait to lay more groundwork to make this community even stronger.
At Underscore, we have one main job: to support the growth of transformative founders. I'm ready to dive in and be a resource for Mark and Spencer of Zaius, Sandra and Jutta of Soofa, and Matt and David of Mautic, where I'll be a board observer as they make their mark on the world. I look forward to finding and supporting the next wave of founders who are pushing boundaries in frontier technologies in the Trusted Cloud Intelligence space.
If you're exploring a new idea, interested in our community, share a love for building and exploration or just want to swap travel tips (I know the best empanadas in Patagonia), I'd love to connect and learn about your adventure, as I start my own here in Boston. Please get in touch with me at lily@underscore.vc