Fireside Chat with Sam King, Chief Executive Officer of Veracode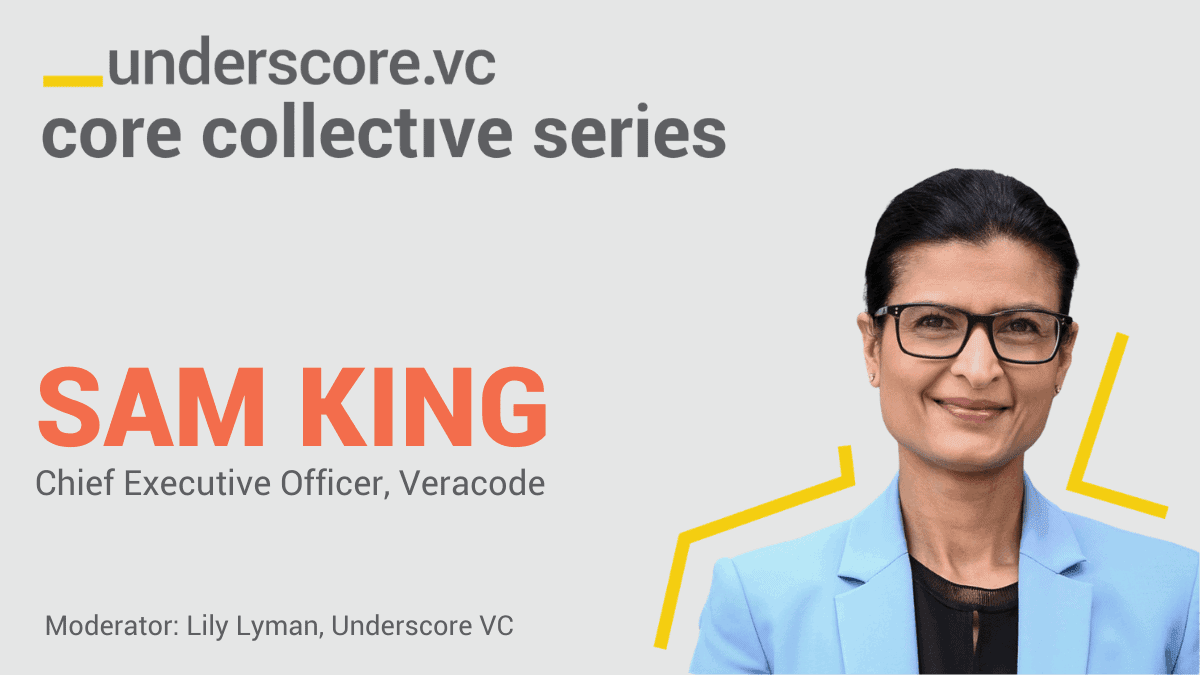 Sam King is the Chief Executive Officer at Veracode. Having previously served as General Manager following Veracode's acquisition by CA Technologies in April 2017 and Veracode Chief Strategy Officer prior, Ms. King is a recognized expert in application security and the emerging practice of DevSecOps.
Throughout her 14+ years at Veracode, Sam has also led the organization through many transitions—organizational shifts, market shifts, regulatory shifts, leadership shifts, and more recently, a major shift to remote work due to Covid.
In this fireside chat moderated by Lily Lyman, Partner at Underscore VC, Sam discusses how teams can stay scrappy in times of change. She shares insights into:
Executive communication
Qualities of a great leader
Customer centricity
And much more
Hear the full conversation:
---
This event was part of our Core Collective Series, a string of events aimed at uncovering and sharing collective learnings from the Underscore Core community.
Want more Core Collective Series insights? Hear about the ins and outs of taking a company public from Dev Ittycheria, President CEO of MongoDB. Or learn about team building at an earlier stage with Spectra Asala, GM & VP of Product at Wistia.