Three Reasons Why We Invested in Apploi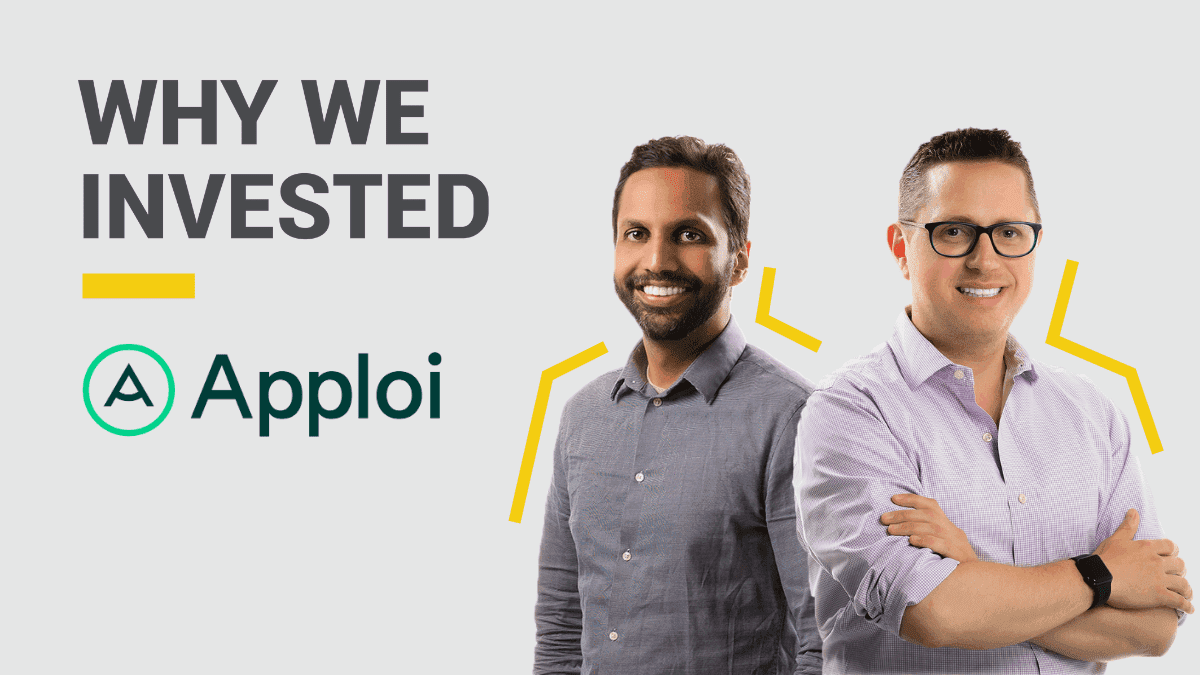 There's no more appropriate time to invest in the growth and success of organizations in the healthcare and medical industry than right now. For this reason, we're welcoming another health tech startup into the Underscore portfolio – Apploi.
The Apploi platform is a remedy to the frustrations and headaches brought upon by the current state of recruiting, onboarding, and career development of healthcare workers – providing employers, employees, and candidates a central location for tracking and automating communication, documentation, credentials and career development.
Apploi already showcases strong net promoter scores and glowing customer reviews. The company's hyperfocus on the 1.5 million small-to-medium clinics, therapy centers, and nursing facilities is setting it up to be a disruptive leader in a $10 billion total addressable market.
To accelerate its already fast growth and mission to help health clinics find ample and qualified staff, we're excited to announce we're leading an $8 million growth funding round for Apploi, joining existing investors including Defy Partners.
Here are three of the reasons why we're particularly excited about Apploi:
1) A Strong Vision From an Even Stronger Team
We're always drawn to entrepreneurs who have the ability to champion their businesses, and we felt that vibe immediately with Apploi Founder & CEO Adam Lewis – a former management consultant with extensive HR tech expertise. The many hours we've spent with Adam exemplified his grit, desire for constant improvement, and clear vision for his company.
For Apploi, that ultimate vision is to change how healthcare hires with end-to-end solutions and a centralized database of applicants for healthcare facilities – and the road to achieving that milestone has already begun. To date, Apploi has processed over 5 million healthcare job applications, which speaks to the strong current state of the business, as well as its staying power for both healthcare workers and facilities.
The process of hiring and onboarding workers in this space is convoluted and oftentimes still done over email or on paper, and to this day remains insufficiently addressed in the industry. Adam and the leadership team at Apploi – President Jay Zachter, CTO Chirag Patel, Chief Product Officer Danielle Lloyd, and VP of Healthcare Innovation Pritma Chattha – are already shifting that status quo. One customer praised the product by saying, "what used to take us three weeks now takes two days with Apploi."
2) A Superior Product at Every Turn
The strength of Apploi's platform is matched by the need it serves in the market. Apploi stands out from its alternatives with a needed solution to an employee hiring and management problem that has overstayed its welcome.
Apploi's alternatives mainly focus on delivering more candidates at the top of the funnel and stop there. Apploi takes things further to remedy the furustrations that arise after candidates submit their applications. The product enables these facilities to run a world-class, digital-first process for recruiting, hiring, and managing employees.
What attracted us to Apploi's product was a hard-won balance between its simplicity of adoption alongside its depth of functionality. The result is enterprise-level and centralized job posting, promotion, post-application workflows, and onboarding solutions – streamlining hiring operations and upskilling the front-office admins who are placed in charge of managing the process at each facility.
More generally, we were excited by the opportunity to back a product that addresses the future of work and credential management in the healthcare space. Apploi brings an online approach to an industry that still largely depends on in-person interactions. Between digitized workflows and software to upskill its workforce, the healthcare industry will directly benefit from Apploi.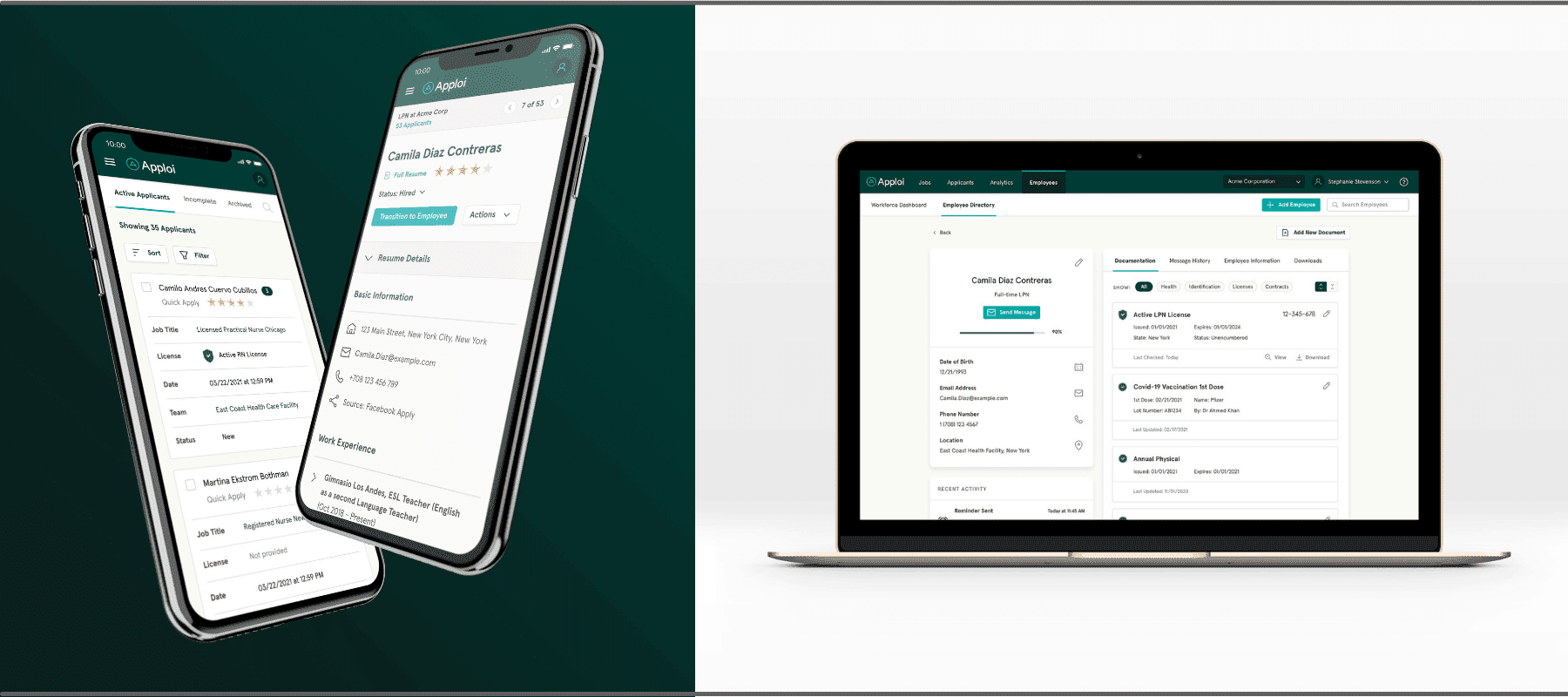 3) A Strong Sense of Customer Love
We love investing in companies that are loved by their customers – and Apploi has been the recipient of thanks and support from the over 4,000 facilities using the software.
Upon looking into Apploi's reception by its users, we were amazed by the response. Apploi is well-reviewed on sites like Capterra, receives a consistently high NPS, and is routinely lauded with positive feedback by its users. When we spoke with Apploi's customers, the level of praise they had for the product and results was unparalleled. This positivity suggests a clear market fit and a solid foundation for increasing revenue and developing additional modules over time, setting up Apploi to make good on its vision in the near and distant future.
If the rapid adoption rate of Apploi continues, there is a path for them to change how healthcare hires while also becoming the place where individual healthcare practitioners go to manage their career and find new opportunities.
Want to learn more about Apploi?
You can read more about Apploi and this latest round of funding here. And, if you too are excited about the future of work and credential management in the healthcare space, dig into the many open roles at Apploi!