Sidestepping Inflation: Why We Invested in Cenoa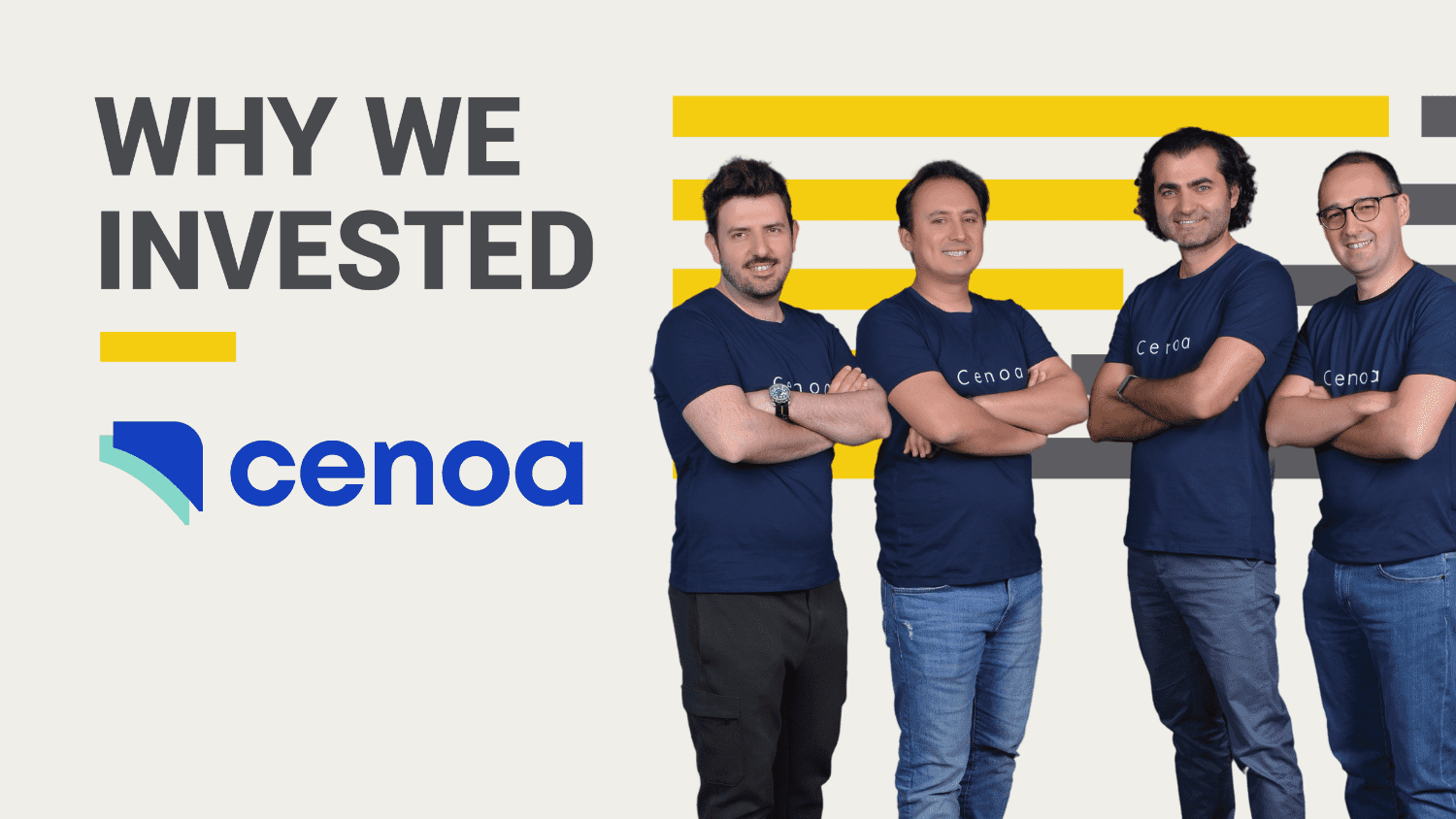 People are losing their income and life savings to inflation.
It has been forty years since we've seen inflation like we are seeing it today. In the United States alone, the average price of goods was 7.1% higher in November 2022 than it was in 2021. And yet, the US Dollar is the strongest it's been in 20 years.
In other countries, inflation is even more pronounced. Venezuela's current inflation rate is a staggering 1198%; Sudan is sitting at 340%; Lebanon 201%, Syria 139%, Argentina 51%, Turkey 85%. The list goes on. And, for some, the ability to protect their hard-earned assets from inflation may mean the difference between financial livelihood and financial hardship. In countries with high inflation, bank accounts and living standards are eroding.
The wealthy combat inflation by accessing global money markets and constructing complex investment portfolios, but for the average consumer, the ability to protect their hard-earned savings remains largely out of reach. If it's your desire to protect your assets by storing your savings in strong currencies like the US Dollar, in many countries, you'll likely find that the existing financial system makes buying US Dollars very difficult or very expensive, while offering almost no yield. Cenoa was founded to change exactly that.
The Cenoa team has built a "Borderless Super Wallet" to help individuals and institutions build long-term wealth and protect their assets from inflation. Through the use of DeFi protocols and partners for backend yields and investments, Cenoa helps customers from anywhere in the world to access dollars without any fees and earn an 8% yield.
As believers in the power and possibilities created by decentralized finance, we're excited to announce that we've co-led Cenoa's $7M Seed round with Quiet Capital. Human Capital, Acrew Capital, Ulu Ventures, and Collective Spark also invested in the round that will enable the Cenoa team to pursue their mission of bringing fair, empowering and innovative financial services to everyone.
Financial Innovation Fueled by Frustration
Cenoa's founders, Emre Ertan, Seckin Caglin, Sirri Perek, and Bugra Cakmak have experienced the challenges of inflation firsthand. The founders are from Turkey, a country that recently had to hike its minimum wage by a whopping 100% to ease the impact of its ongoing inflation crises.
The Underscore team was first introduced to Emre and Seckin when they were at Stanford Graduate School of Business. Impressed by their intellect, vision, and competitive spirit, we've followed their journey over the years, knowing that someday their imagination would spark the next great innovation.
When the sparks started flying in the area of blockchain and decentralized finance, we jumped at the opportunity to learn more, particularly because Emre, Seckin, Bugra, and Sirri have a blend of experiences that make them uniquely positioned to innovate in this space.
The founding team has lived through the frustration of the problem and has global experience building software products for hundreds of millions of users at Getir, Google, Amazon, and Meta. They have also built financial products at leading regional institutions, such as Garanti BBVA and helped many banks around the world build and distribute financial products as McKinsey consultants. As repeat founders and startup builders, they have a track record of creating sticky products, attracting strong talent, and establishing industry leadership. Emre and Seckin, co-CEOs of Cenoa, also happen to be avid soccer players, and we've seen firsthand (on and off the field) that they have the grit and tenacity required to take on this ambitious endeavor.
As a testament to their grit, the team is already in beta with 1,000 private users across 35 markets. And the company is fully integrated with BiLira and Transak, which connect Cenoa with local banking systems.
DeFi Banking in Emerging Markets
The Cenoa team is making a smartly calculated bet to begin with decentralized banking in emerging markets, where the value proposition of accessing dollar-based products and inflation-resistant yields is extremely meaningful. More broadly, the team is going after the opportunity to bridge the masses to new financial infrastructure built upon blockchain technology. Even today, few banks offer meaningful interest, or they introduce barriers, such as hefty fees and paperwork for simple transactions. Cenoa's non-custodial service built on blockchain technology radically cuts intermediary costs and eliminates inefficient TradFi procedures.
This initial offering will grant Ceonoa the launching pad to evolve the business and customer relationships into an even more valuable position within the consumer wallet. Building upon a starting value proposition, the team quickly plans to expand fintech services to their customer base and become their primary account.
Beyond getting the initial killer product right — the opportunity to evolve those customer relationships into a next-generation bank even within a single localized market can be massive (e.g. Brazil's NuBank a $52B market cap company). If we look forward at banking as we did to retail/commerce before the internet, some of the most significant companies in the world will be created in this category for those who can crack it. In short, there are few larger market opportunities than bridging the masses to next-generation financial infrastructure in the way firms like HSBC and others have done before them.
This investment in Cenoa is part of our focus on re-architecting financial services using public blockchain/DeFi technology.
What's Next for Cenoa
With this new funding round, Cenoa will grow its operations to expand into new markets in Latin America, Africa, Southeast Asia, and Europe. The team will also build beyond the company's core product, adding US Dollar-based debit cards and instant money transfers within the next 18 months. To support this work, Cenoa is hiring! The fully-remote, global team is on the lookout for product development and engineering talent.