A Better Customer Experience: Why We Invested in Quala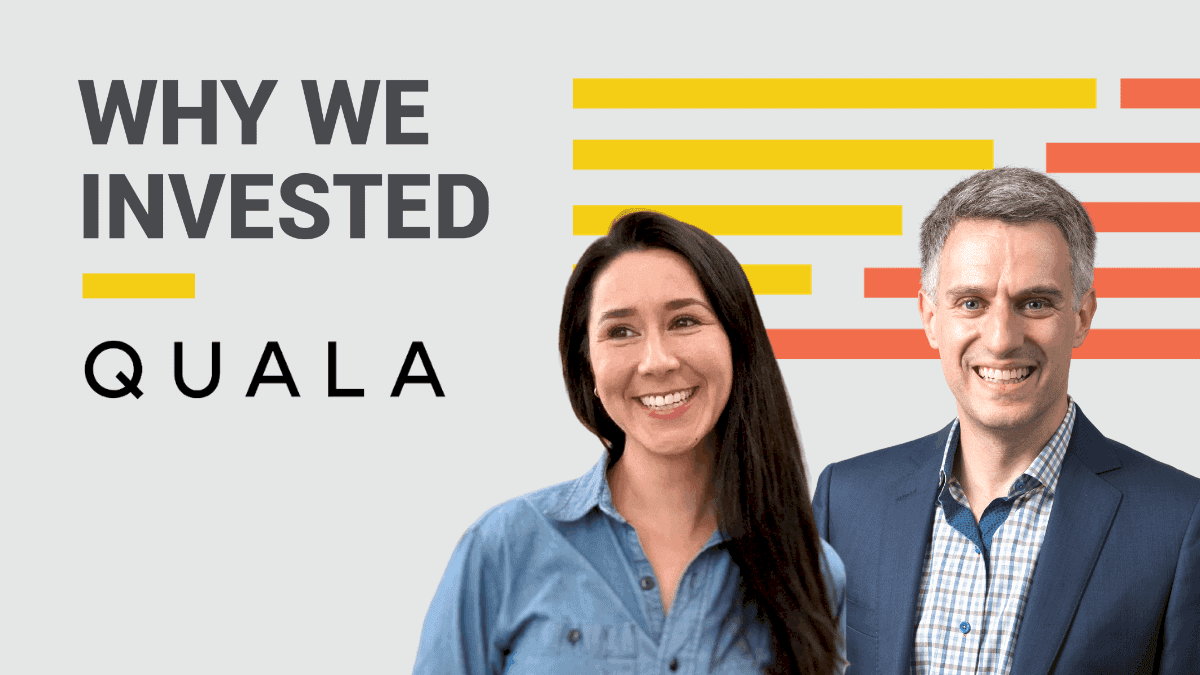 Customer experience has evolved – as have the tools needed to manage it well.
A few decades ago, customer support and relationship management was essentially a back-room break-and-fix scenario. Today, customer success is an essential element of controlling revenue retention and customer churn – particularly for businesses utilizing a SaaS model.
Given this trend, it makes sense that organizations should prioritize earning and maintaining a strong, positive customer sentiment, as well as invest in resources that provide customer success teams with necessary insights. However, customer abandonment due to poor experiences still costs businesses $136 billion annually.
The success of customer-facing teams (or lack thereof) has a direct impact on a business's health, and can generate opportunities for sales and marketing to focus on work that attracts and delights customers. To accomplish this, companies need an affordable, digestible, and accurate tool to constantly gauge and improve customer sentiment. That's why Jonathan Tushman and Sonciary (Sonci) Honnoll co-founded Quala.
Quala's in-demand solution to this issue is human-focused, innovative, and simple. It's for the below reasons (and so many others) that we're proud to announce our leading role in a $4M Seed round of funding for Quala, the faster and most intuitive Customer Success Platform.
Why We Love Quala
In the world of SaaS, businesses are expected to be always on, always working – meaning customer success is a perpetual and imperative component of a great modern organization. Quala gives its users the ability to capture authentic customer sentiment alongside their usage statistics in a way that's visible and actionable across an entire organization. The influence of these key metrics spills over to other parts of organizations using Quala, boosting and strengthening their retention rates.
For example, monitoring which features of a product or software are used most by a customer can pave the way for a salesperson or an account manager to have a conversation about upselling. Likewise, Customer Success (CS) can pass along data on the most frequently used and most important product features to the marketing team, who can then craft a value prop that resonates with strangers and builds a group of customers unlikely to churn.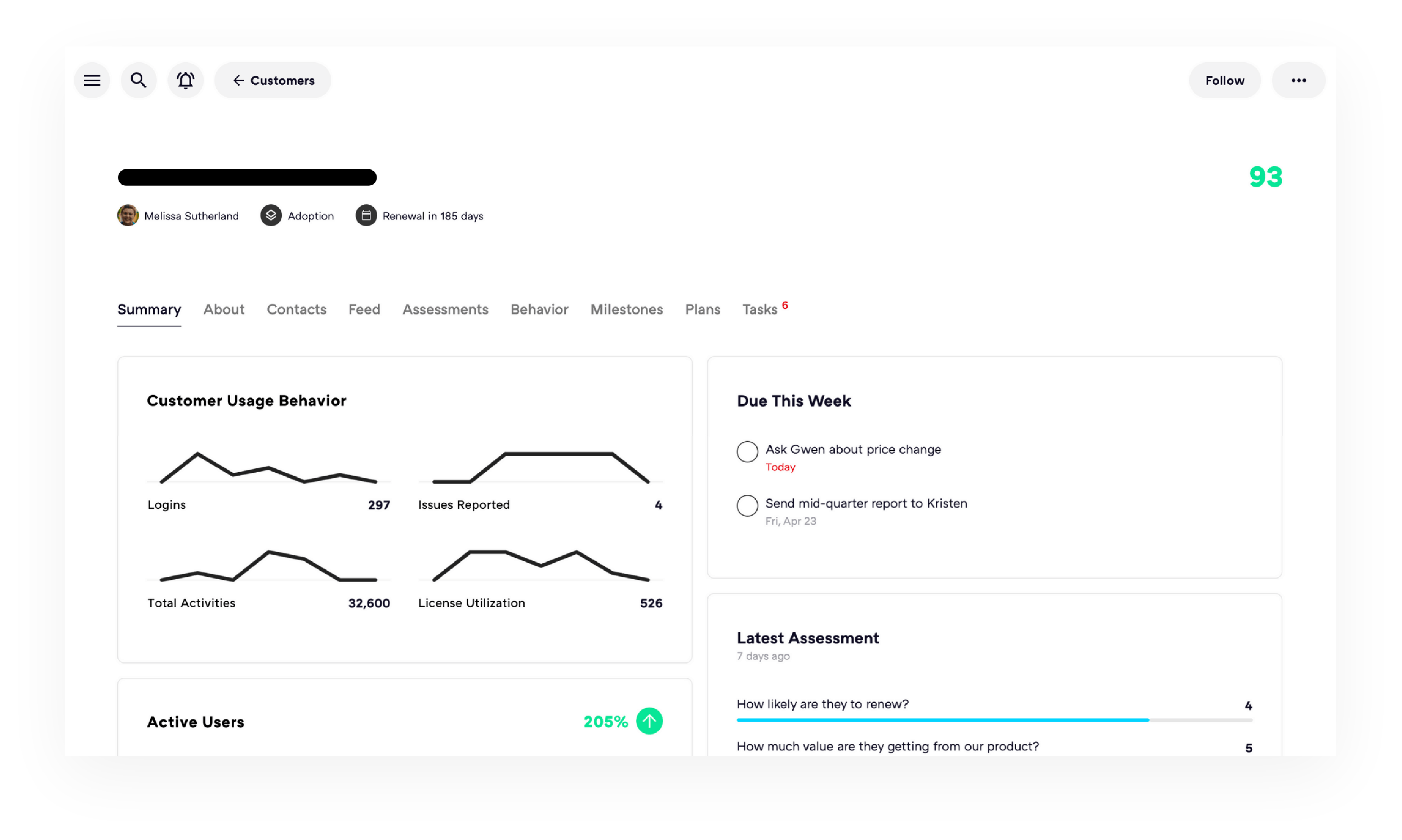 Quala was an obvious choice from an investment standpoint because it's multifaceted, powerful, and customizable. Users of the platform decide which customer behaviors can and should be highlighted, meaning Customer Success Managers spend time on the activities that are the most important when it comes to customer retention.
We're also big fans of Quala's workflows and automation tools, allowing workers in the CS department to spend time establishing and building relationships with their customers. The Quala team places a justifiably large emphasis on human relationships, which we believe – in conjunction with a strong product – will contribute to the company's long-term staying power.
Founders in Their Element
At Underscore, we love when founders are seeking to solve a problem they've personally experienced – and this is the case for both of Quala's Co-founders, Jonathan and Sonci.
During his time at InsightSquared, Jonathan (who also serves as Quala's CEO) struggled to capture authentic customer sentiment or customer usage statistics in a way that was readily available and easily digestible for the entire organization. Sonci – a Co-founder before her work at Quala – also understood the problem from her leadership perspective and CS experience.
It's that experience and shared understanding of the problem – combined with their strong backgrounds in engineering and CS – that gives us every confidence in their leadership, their business, and their company vision. An added bonus is the level of delight they've quickly brought to their customers. Customers such as Crayon, Alyce, and Zerto.
"With our previous partner, we were struggling to measure customer health in a way that was data-rich, but not overly complex. Quala had us up and running quickly with a health score we could trust — one that combines customer usage with relationship dynamics,"

-Sean MacPherson, VP of Customer Success, Alyce
Users are saving time and seeing clearly with Quala. Within 60 minutes of signing up, users can be onboarded and delivered a customer health score emphasizing the qualitative and quantitative strength of customers. Quala enables its users to capture, normalize, and scale customer insights in a way that hasn't been done prior – connecting the dots between CS and other areas of the business in a way that reduces revenue churn and makes Quala users' customers feel valued and appreciated.
Quala's Forward Trajectory
Quala is a human-focused company with a team that believes so strongly in the product that they also offer free view-only seats to your entire company. That way everyone has the customer insights they need. Learn more here! This decision will help thousands of organizations and set up Quala for a year of rapid growth.
The $4M in Seed funding will allow Quala to invest further in the platform development, grow its Humans of Customer Success community, and expand the team. Quala is hiring more experts in CS, sales, and engineering.
We're excited to partner with Sonci and Jonathan to get Quala into more businesses and change the way we think about quantifying the customer experience in 2021.