Why We Invested in Wonderment: Bringing Transparency to eCommerce Shipping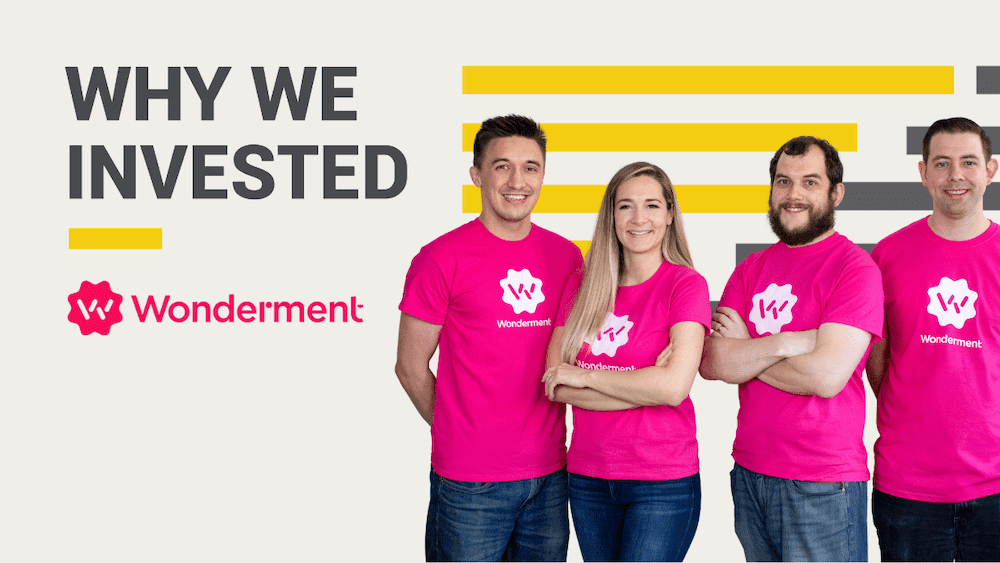 What do you think of when someone says the words "supply chain?"
After the past two years, we would venture to guess that those words are met with a groan, a sigh, or a memory of an unpleasant shipping experience. If that's the case, you're not alone.
87% of Americans have been negatively impacted by supply chain issues. 43% blame supply chain issues for missing gifts on special occasions. Ouch. And that's just the consumer end of the equation. Brands are also experiencing the pain and the costs (and they're passing those costs on to the consumer).
A study conducted by Forrester indicates that shipping delays, shipping costs, and manufacturing delays are the top supply chain concerns brands expect to encounter in the next 12 months. And for small eCommerce businesses, the inability to provide shipping transparency to customers is just one more thorn in their already bleeding side.
Thanks to Amazon, consumers expect fast, free, and, most importantly, on-time shipping. They also expect to know where their purchase is in the delivery process, with 45% of shoppers proactively looking to shop from businesses that clearly show anticipated delivery times.
After all, at what point do you feel that you own the item you've just purchased? The moment you hit the order confirmation page—right? Right.
‌eCommerce brands struggling to deliver on these customer expectations are experiencing customer churn, poor reviews, and lost revenue. And while there are many solutions helping independent retailers solve the pre-purchase experience, the post-purchase experience is still broken and under-invested in.
Enter Wonderment.
Wonderment is giving small businesses the upper hand and preventing "where is my order" calls before they happen. The SaaS platform increases customer delight by delivering instant visibility into shipments, sending proactive, branded notifications to customers, and delivering a better tracking experience, regardless of which carriers or warehouses the brand uses.
Today we are excited to share that we've doubled down on Wonderment, backing the team in their latest $6M Seed financing alongside CRV, Defy.vc, and a great group of industry angels from Shopify, Loop, and Klaviyo, including several members of our Core Community.
Having written the first institutional check into Wonderment, our reinvestment was driven by our continued conviction in a uniquely qualified team, going after a burning pain point, in a massive and growing market that intersects two of our thesis areas: commerce and logistics.
The Team Trifecta
A lot has been written, by us and others, about the importance of "founder-market fit." No doubt, that's an important ingredient in a winning business recipe. That said, while the Wonderment team has blatant founder-market fit (they've each worked at the intersection of eCommerce and marketing for a decade), we'd love to highlight something different about the co-founders: Their complementary skill sets.
The three co-founders, Jessica Meher, Brian Whalley, and Wesley Abbey, are a marketing, product, and engineering trifecta.
Jessica is a valued, longtime Core Community member and is widely recognized as a B2B SaaS marketing expert. She rose through the marketing ranks as an early HubSpot hire, and then served in senior marketing roles at other well-known Boston startups such as Invision and Notarize.
Brian has held product-oriented roles at fast-growing companies across Boston, including at Klaviyo, InsightSquared, and HubSpot. He has strong product instincts, which are universally acknowledged by his former colleagues, including Klaviyo CEO Andrew Bialecki, an early Wonderment angel investor.
Wesley has similarly built a career fueling Boston rocketships, most recently lending his talents to Drizly and Wayfair. He's an incredibly strong engineer and the all-too-important third leg of the Wonderment co-founder stool.
This founding team brings a blend of knowledge and skills that makes them a rare triple threat. And they've quickly proven to us and their customers that they know how to run fast, deliver value, and delight with easy-to-use software.
A Fragmented Post-Purchase Experience and Market Ready for Disruption
It's no secret that eCommerce is a massive market with huge growth potential ahead of it.
Retail eCommerce revenue in the US was estimated at roughly $768 billion in 2021. The Statista Digital Market Outlook forecasts that by 2025, online shopping revenue in the US will exceed $1.3 trillion.
This growth is fueled by SMB and mid-market players, with platforms like Shopify, BigCommerce, and others democratizing access for merchants to directly serve their customers. But the previous generation of eCommerce tech players largely served the enterprise, taking months to install, requiring complex customization, and at a high cost.
Today we see a new crop of players going after this promising segment of SMBs and mid-market, offering easy-to-use, fast-to-implement, flexible solutions for the SMB tech stack. Wonderment is positioned to join the ranks of companies like Klaviyo, HubSpot, and Loop, critical players in the nextgen eCommerce tech stack.
Wonderment will be the post-purchase customer experience platform.
Today, the post-purchase landscape is highly fragmented, forcing merchants and consumers through multiple disjointed tools with limited data. It's no surprise that shipment tracking questions are one of the top causes of customer complaint tickets, which sucks up precious customer support team time for brands that are already facing a labor shortage.
Moreover, customer acquisition costs in eCommerce are rising. 3rd party data access is tightening and affecting personalization opportunities. Subscription models are being adopted. And poor reviews from a bad first experience are increasingly visible and devastating to brands. What does all of that mean? It means that now it is essential for brands to increase customer loyalty and retention to survive, let alone thrive.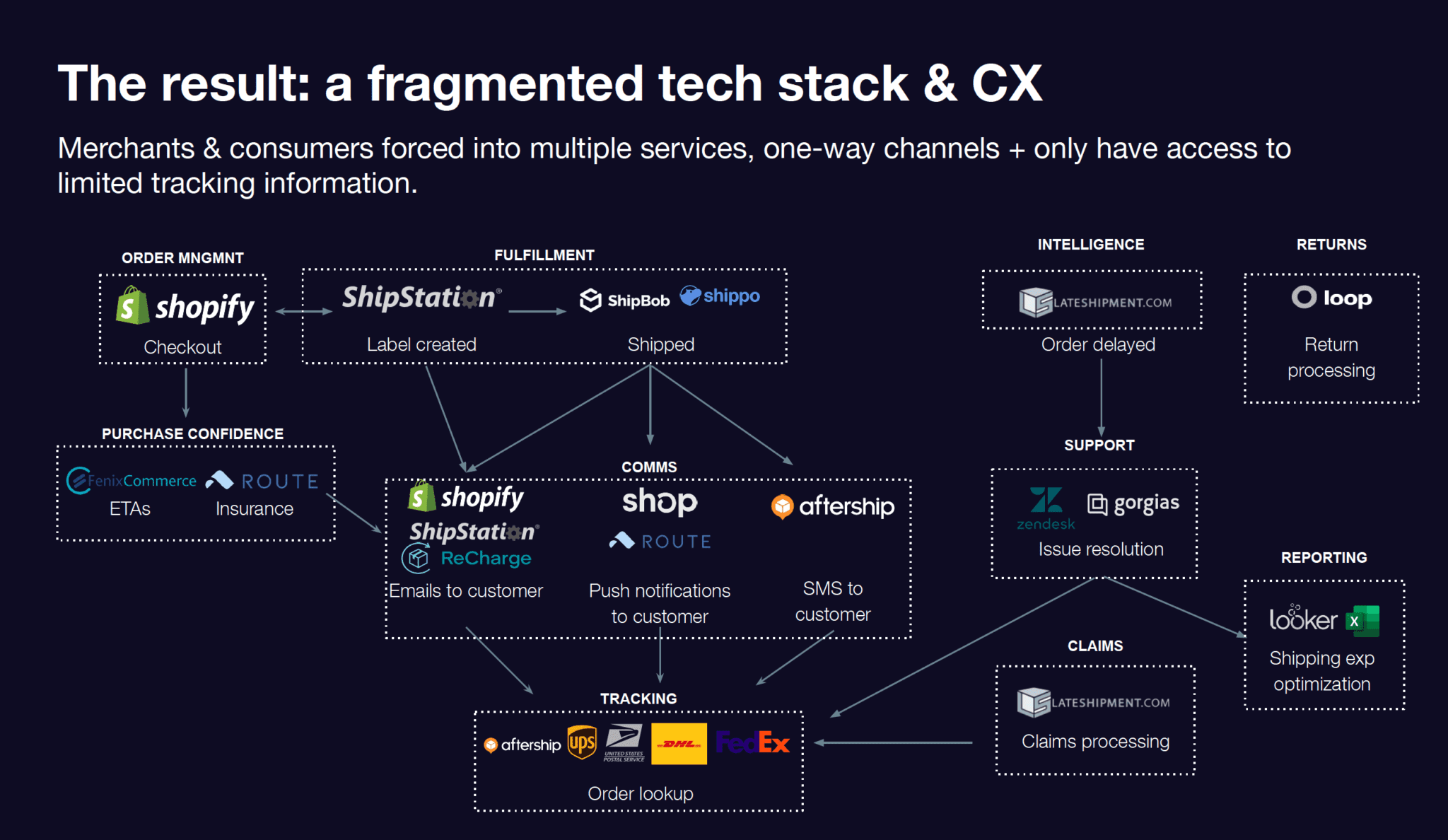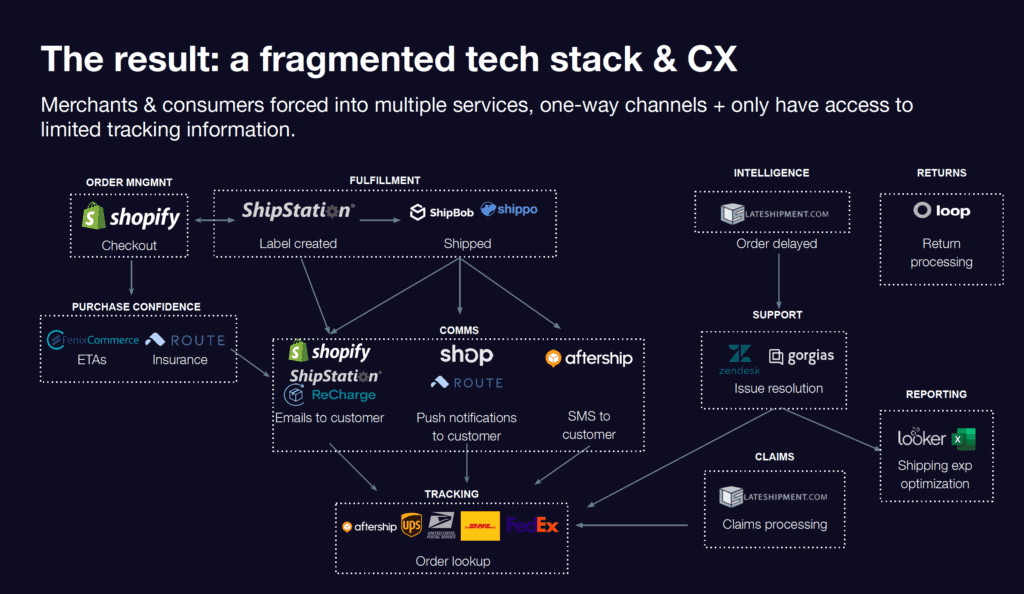 Wonderment has built an intelligence layer of shipping data across carriers, warehouse providers, and third-party logistics providers. Through its data integrations and workflow management software, Wonderment provides transparency for both merchants and their customers, blowing up the black box of the post-purchase experience.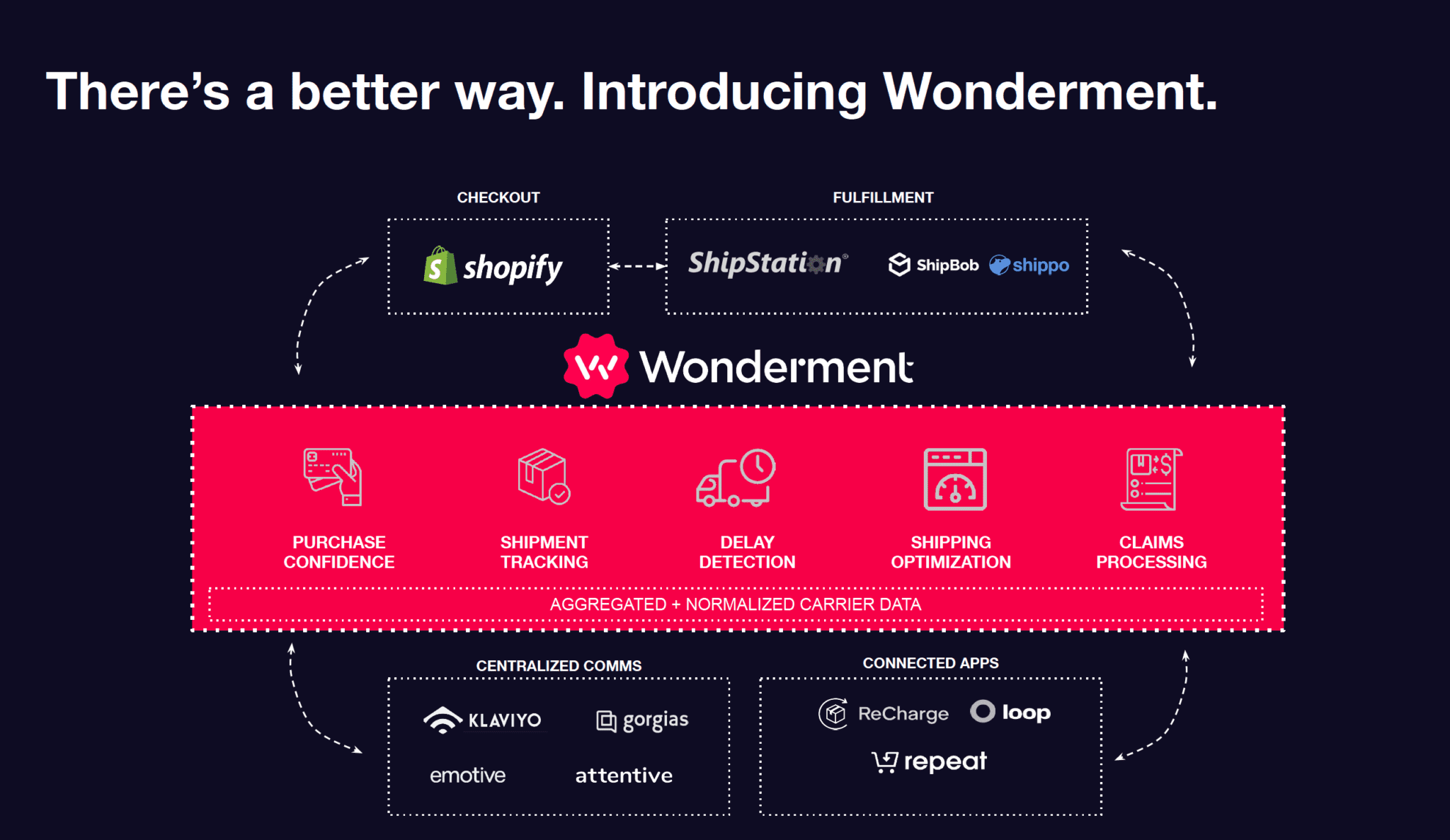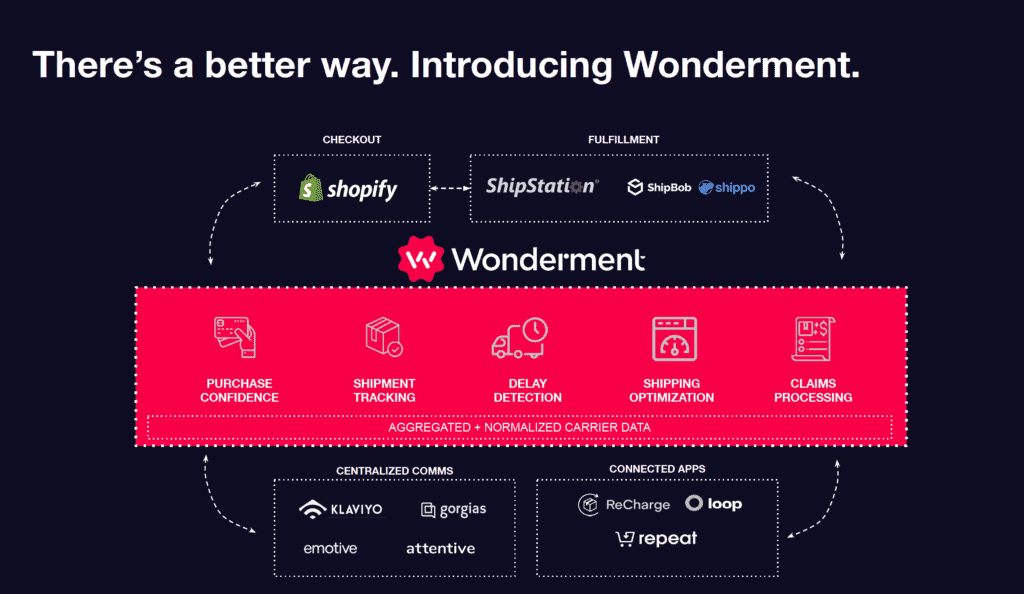 Down the road, this shipping intelligence layer will play a more meaningful role in the direct-to-consumer tech stack. Beyond customer experience, it can inform supply chain decisions, power conversions at checkout, drive new revenue streams, create cost savings opportunities, and more.
As investors in the supply chain and logistics industry through portfolio companies like project44, we are long-time believers in the power of transparency to drive trust, and the importance of that trust in customer retention.
Strong Early Traction With Paying Customers
The team's collective operating chops are made clear through their fast traction in the market.
Within 10 months of launch, the company had over 100 paying customers. Many of these customers are already reporting that they would be "very disappointed" if the product was taken away—an early indication of strong product-market fit.
The easy-to-install, integrations-first platform gives early-adopting brands Amazon-like post-purchase experiences.
"There is absolutely no excuse for not going above and beyond for your customers and providing a wonderful, on-brand post-purchase experience. So many brands stop putting forth effort when they acquire a customer, but that's when the real work starts. Wonderment has been HUGE in helping us keep our customers updated with their orders and reducing our CX tickets. The onboarding is excellent and the entire team is top-notch."

– Cody Plofker, Director of eCommerce at Jones Road
There is a large and growing white space opportunity to make the post-purchase customer experience a competitive advantage for merchants. The tailwinds fueled by "Shipageddeon" are here to stay, and Wonderment is seizing the opportunity.
With this new capital, the team is hiring. Check out open roles here! They're also rapidly onboarding new customers. If you're a Shopify merchant trying to improve your post-purchase customer experience, get in touch.