Why We're (Re)Investing in Hi Marley's Intelligent Communication Platform for Insurance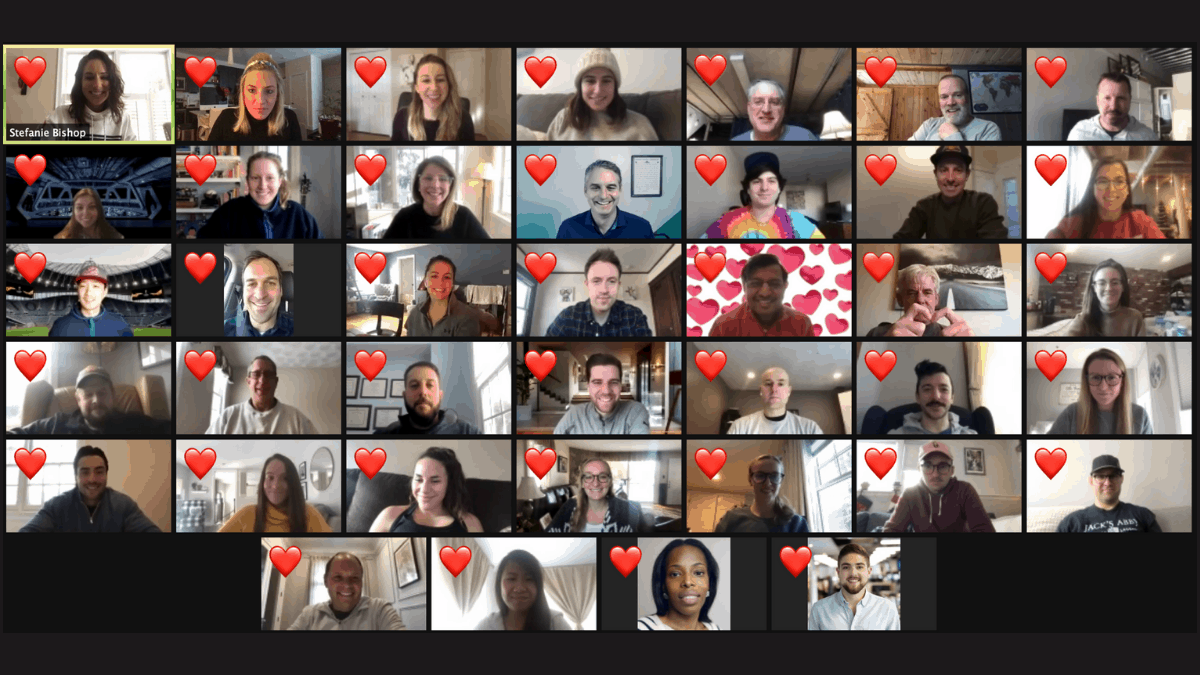 At Underscore, we invest early, hanging our hats on an ability to spot exceptional, bold entrepreneurs tackling truly painful problems. The Hi Marley team has proved to be just that.
We first met the Hi Marley team back in 2018 as its leaders were raising their first institutional capital, and we recognized a unique combination of the traits we seek out in entrepreneurs: deep industry experience, customer obsession, and big ambition. Plus, the company's roots – much like Underscore's – are in the heart of downtown Boston. For these reasons, we were proud to back Hi Marley in its Series A alongside True Ventures.
Since that round of funding, Hi Marley has exceeded every expectation we had of them. Emerging from remarkable growth in the last year, Hi Marley's founders – Mike Greene, Mitesh Suchak, and John Miller – remain as ambitious as ever in their goal of transforming how the insurance industry communicates through AI-enabled vertical software.
And for good reason – the company has doubled its customers and seen increased demand within existing accounts. Customers are experiencing the benefits of the platform and realizing the ease at which they can reliably and securely scale.
To fuel Hi Marley's established trajectory, support them in helping the largest insurers maximize value from their businesses, and allow the company to further reinvent communication within the insurance industry, we're thrilled to continue to back the Hi Marley team in its latest $25M Series B funding round, led by Gordon Ritter at Emergence Capital. We see Emergence as the perfect partner for this next leg of growth, given the firm's deep vertical SaaS expertise, and we're excited to welcome Gordon to the board team.
This capital provides fuel for Hi Marley's next phase of growth, as they experience tremendous pull from the market. Here are some of the reasons we're thrilled to partner with the Hi Marley team on their way to building the communications platform for the insurance industry.
A Product That Delights
The Hi Marley founders had the insight that customer expectations have fundamentally changed forever due to the Amazon and Apple effects of delighting customers through simple, great experiences and delivered at incredible speed.
Insurance carriers struggle to meet these expectations and have faced huge risk of customer churn given the ease of switching policies. In fact, Metlife suggests that 40% of new policyholders were at risk of churning in the first year.
To counter this trend, Hi Marley has built an intelligent conversational platform specifically for insurance to seamlessly connect the entire insurance ecosystem. Customers can have a streamlined, real-time conversation with their carrier, agents, and other service providers. Hi Marley's solution makes processing claims, underwriting, and service interactions easier and faster, while also providing actionable insights driven by conversational insurance data without replacing human employees.
Growth and Opportunity
Hi Marley has experienced rapid growth over the last period – both in terms of demand from its target market and usage by existing customers. While the company started with a texting platform for P&C claim processing, it is now focused on applying the most innovative technology to deliver the best customer experience. Its customers are pulling Hi Marley in to power all customer communications across the business for one seamless, integrated, delightful experience.
In recognition of its trajectory, Hi Marley has partnered with some of the largest insurance carriers as customers, including Metlife and American Family. COVID has accelerated the pace of digital transformation in insurance – and the success of digitally native players like Lemonade and Root Insurance have further catalyzed carriers' urgency to adopt digital, intelligent technologies like Hi Marley.
This Series B financing allows Hi Marley to continue to invest in the key areas of product, support, and customer success to position the company as the most important partner to insurance carriers and ecosystem players.
The Community Is All In
We know that building the next iconic company in Boston is all about surrounding a big market opportunity with the right people.
Underscore has partnered with the Hi Marley team to engage a great group of Core Partners to help bring the business to the next level. These Core Partners include domain and functional executives from companies like Guidewire, Paypal, Enservio, and Carbon Black. Additionally, several members of the Core community have been so excited about the opportunity ahead of Hi Marley that they have jumped in and joined the team as full-time employees.
Even as the company rapidly scales, the team has maintained its strong culture anchored in the values of max courage, humility, and "ubuntu" (a Nguni Bantu term meaning "I am because we are") – making one of the most special elements about Hi Marley not only what it's building, but how it's building.
With this huge opportunity ahead of them and a world-class vertical SaaS product, Hi Marley is hiring – most notably in the crucial areas of product and engineering.
We are thrilled to back the Hi Marley team on their next leg of the journey transforming insurance and building the next iconic company in Boston.