Fireside Chat With Mikael Cho, Co-Founder & CEO of Unsplash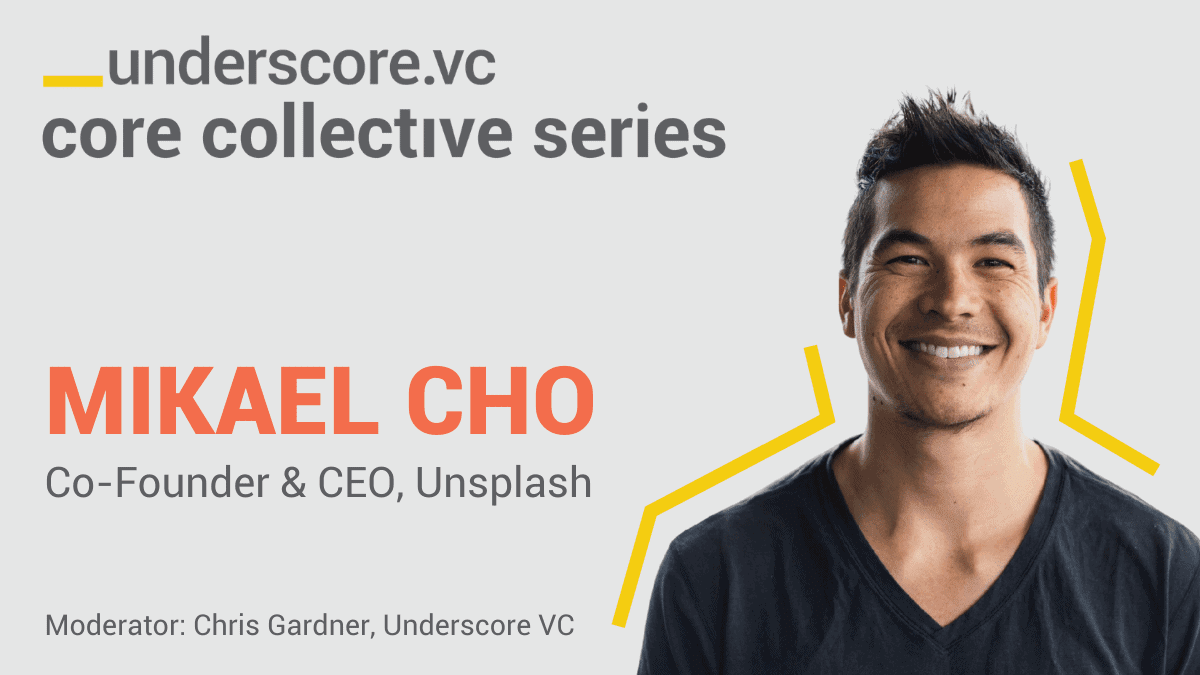 Mikael Cho, Co-Founder and CEO of Unsplash, was an unexpected entrepreneur. After moving to Montreal, he struggled to find a job without speaking French. His solution? To start his own company.
In this Core Collective Series event moderated by Chris Gardner, Partner at Underscore VC, Mikael shares Unsplash's founding story and beyond. He covers everything from pivoting, to figuring out marketplace dynamics, to raising a Series A with no startup experience and few connections, to building a powerful partnership strategy with iconic brands. Tune in below to hear all his insights. You'll also find a Twitter thread of some of our favorite learnings here.
---
This event was a part of our Core Collective Series, a string of events aimed at uncovering and sharing collective learnings from the Underscore Core community.
Want more Core Collective Series insights? Learn about the future of ethical AI with Affectiva's Co-founder and CEO, Rana el Kaliouby. Or, if you're a GitHub fan, you may want to watch back our chat with Erica Brescia, COO of GitHub!