Why We Invested in BusRight
Since authoring this blog post in March of 2021, the BusRight team has gone on to raise an oversubscribed $7M Series A funding round. The team has customers across 23 states, grew revenue by more than 700% in 2022, and has maintained less than 1.3% customer churn. Today, thousands of school administrators, bus operators, and child caregivers are benefiting from the peace of mind and efficiency that BusRight technology provides. And in the coming months, users can look forward to the release of real-time student ridership technology!
---
With the reopening of all U.S. schools imminent, millions of parents are gearing up to get their children back on their school buses.
However, for the 55% of schoolchildren who do take the bus to and from school, they'll be hopping on a vehicle that is part of a system of transportation with antiquated logistics. Parents, students, bus drivers, superintendents, and school officials are relatively disconnected and in the dark regarding the mode of transportation for more than 25 million children.
School buses are overdue for an upgrade when it comes to the planning for and communication surrounding these vehicles and their routes. Enter BusRight — the end-to-end student transportation hub that increases school bus safety, efficiency, and quality of service.
An inspiring founder, combined with a promising — yet overlooked — market opportunity to become the leading vertical SaaS solution for school bus transportation, inspired us to invest in the company. We've backed Keith Corso and BusRight with $2.5 million in Seed funding, alongside Long Journey Ventures and prominent angel investors.
BusRight's Founder Was Born to Be an Entrepreneur
Keith Corso hasn't even received his Bachelor's Degree from Northeastern University yet (he's walking across the stage this summer), but that hasn't prevented him from building a company in which we have total confidence.
Back in 2019, Keith took part in Underscore's UFirst accelerator for first-time Boston founders. Keith started BusRight from the Underscore office, incubating in our space in Boston's Old City Hall. The entire Underscore team quickly noticed Keith's strong vision, work ethic, and ability to build relationships. He demonstrated a level of professionalism far beyond his years, and members of the Core Community were also taking note.
"The UFirst program and the interaction with the Core Community have been incredibly valuable to us," Keith said. "Bringing on these thought partners, advisors, and investors from that network was super helpful."
Keith is a founder we are proud to back, as his excitement for BusRight stems from a simple observation and has developed into a passion for company building.
Years ago, Keith noticed the inefficiencies of school buses that frequently stopped where no one got on or off the bus. Many of us have been there before, stuck behind a bus – usually running late – and growing increasingly impatient as nobody gets on or off. Well, Keith didn't get impatient; he got curious. That curiosity led him to identify a pain point, interview transportation leaders, and design a solution for which his eventual customers validated the need.
In the past year, Keith's execution skills and talent leadership have evolved as he guided his growing team of engineers, designers, and customer-facing employees to build the BusRight product and onboard new customers, all despite the global pandemic. He also displayed remarkable adaptability when he suggested using BusRight's routing software to arrange lunch delivery to school children now confined to their homes.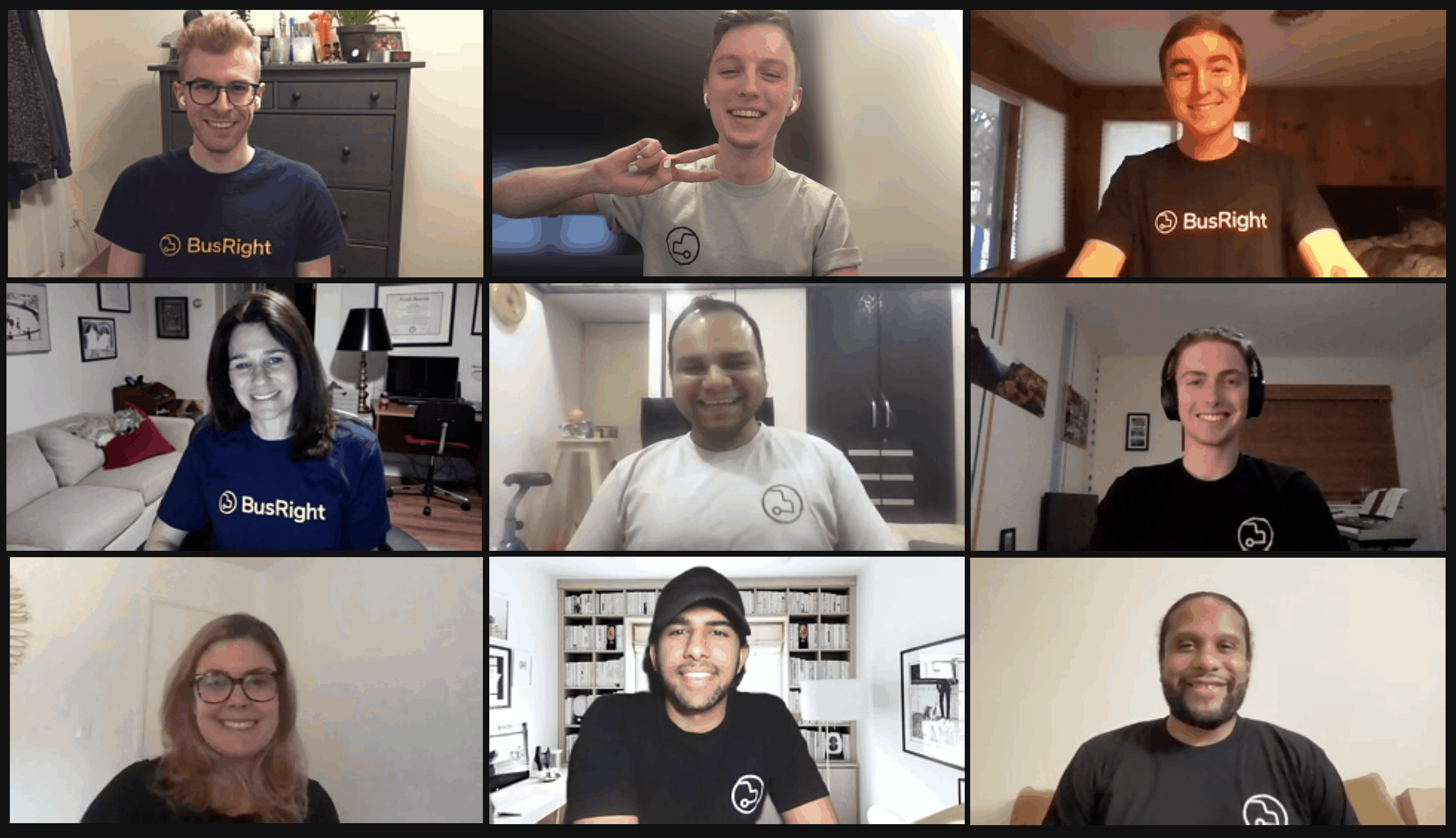 Keith is a prodigious mix of creative and data-driven. He's truly customer-focused, which we know will be a key reason BusRight succeeds in the long run.
The Technology is Upgrading an Often Overlooked Industry
As part of our Digital Transformation thesis, we look for opportunities where vertical software can help digitize and bring intelligence to industries that are largely offline or stuck with antiquated incumbent software.
Despite being the largest mass transit system in the country, there is no modern technological solution to service the pain points of the current school bus system, ranging from location tracking to route planning, to balancing the needs of multiple stakeholders. The technology now exists to solve these problems but has yet to be applied to this important sector in the transportation industry (one that is particularly high stakes for the stakeholders involved).
"There's this widening gap of parent expectations," noted Keith. "Parents are wondering, 'Why can I track the live location of my pizza delivery, but I have absolutely no idea where my child is going to and from school?'"
The BusRight transportation hub is changing the way schools plan their routes, which are too often mapped-out using more traditional methods.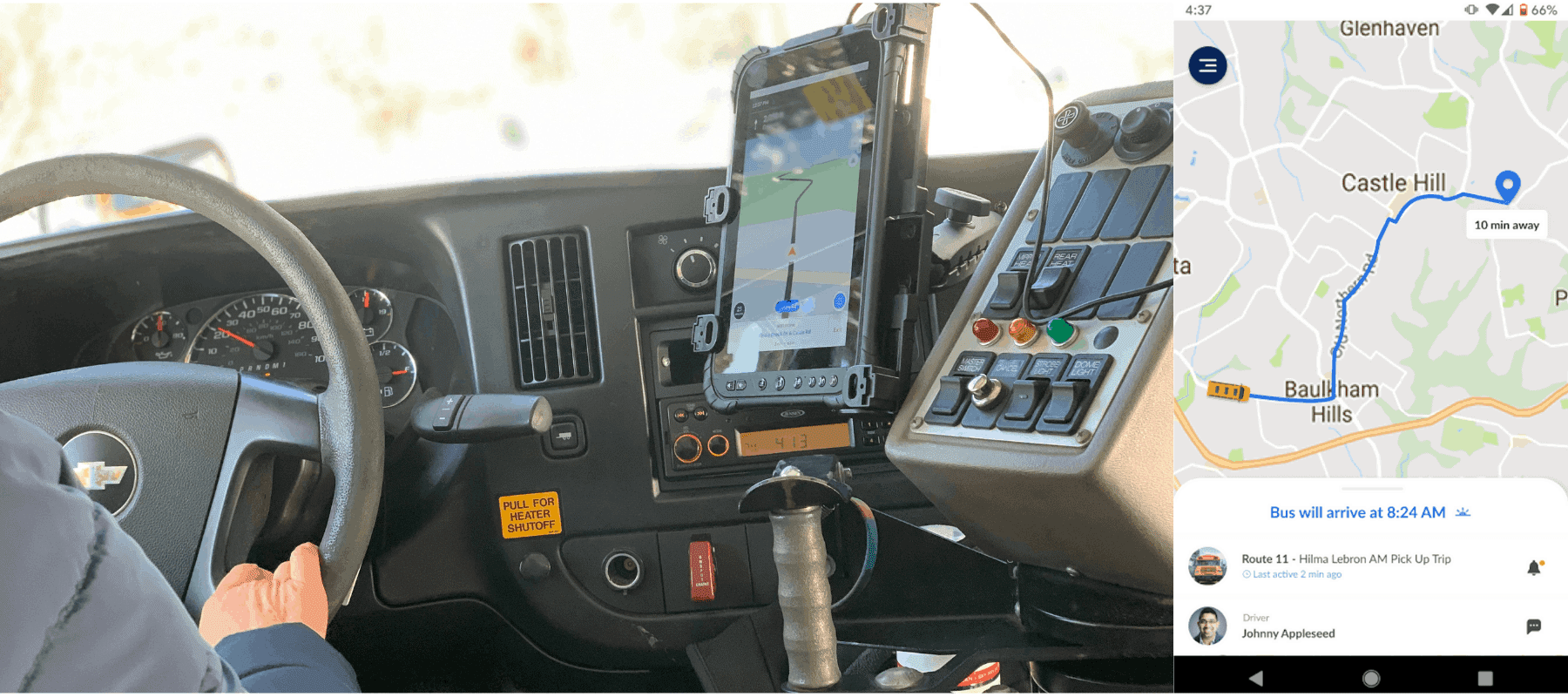 "We have relied on pen and paper and antiquated, inadequate software for years, which is risky, given the extreme temperatures in Massachusetts that make it nearly impossible for students to stand outside during the winter," said Dana Cruikshank, Transportation Director at Beverly Public Schools in Massachusetts.
The result has been an often unreliable bus system — particularly in inclement weather, during COVID, when students don't take the bus on a certain day, and when substitute drivers fill in and are unfamiliar with their assigned routes.
"Communication has been especially critical this year, as COVID has forced us to run multiple routes with varying schedules," Dana explained.
Keith's work has made it clear that at this point in time, districts that embrace technology in their transportation departments will decrease operating costs, improve parent satisfaction, decrease driver training time, and eliminate excess emissions through intelligent routing – all of which are made possible by BusRight.
The Market for School Buses is Teeming With Opportunity
Education leaders are ready for BusRight's solution.
"In its previous world, you have all these stakeholders – your mechanics, principals, superintendents, transportation directors – that are all working siloed. Now with BusRight, you have this hub where all of these student transportation leaders can finally work together and share their input."
BusRight's initial market segment is valued at $500 million based on Keith's projections of the industry — but that figure doesn't factor in the larger implications of the BusRight software that Keith has on the company's roadmap. Despite their integral role in society, school buses sit idle for 88% of their lives. BusRight is poised to open up school buses to be used for sporting events, conferences, public transit, and last-mile delivery when not transporting our nation's youth.
With this enormous growth potential on its horizon, BusRight and its founders are poised to drive the future of this industry in a direction of efficiency, safety, and communication. We're proud to be backing this first-time founder and his worthwhile venture. And, if you too are energized by BusRight's trajectory, check out their open roles!