Fireside Chat with Spectra Asala, GM & VP of Product at Wistia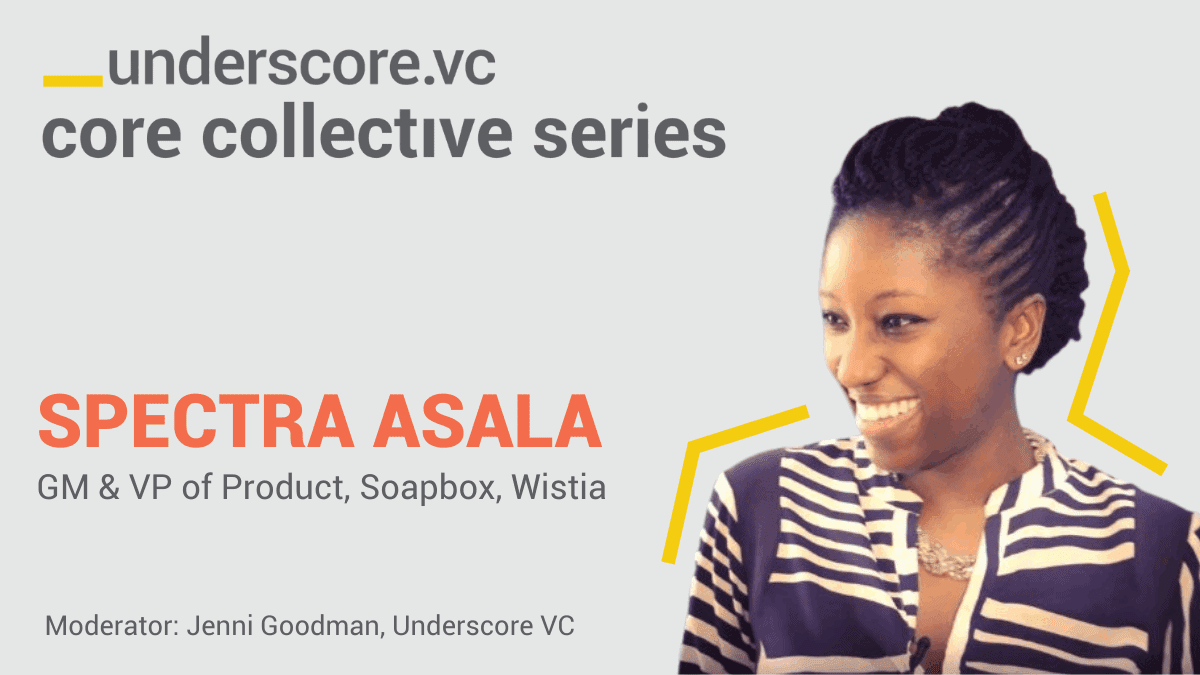 Spectra Asala is a product and UX strategist and technology leader with ~15 years of experience leading brand, product, and market growth for tech startups and social impact ventures across the globe. She's currently the GM and VP of Product at Wistia, and previously led product and experience design strategy for Jumia Technologies, Flywire, and Cogito.
Originally from Nigeria, Spectra is an MIT alum who's lived and worked on five different continents, and has built successful ventures from the ground up. Needless to say, we were excited for her to join us as the speaker for our February Core Collective Series event.
In this conversation moderated by Jenni Goodman, Underscore's Community Manager, Spectra shared a wide range of insights, such as:
The importance of curiosity in product
How to coach an organization to speak a "shared language"
The need to foster a sense of intimacy within teams while remote
The importance of creating a culture of inclusion
And many more
This event was part of our Core Collective Series, a string of events aimed at uncovering and sharing collective learnings from the Underscore Core community.
Want more Core Collective Series insights? Learn about culture, branding, and hypergrowth products with Drift Founder and CEO David Cancel. Or, if you're a GitHub fan, you may want to watch our chat with Erica Brescia, COO of GitHub!