Fireside Chat with Shishir Mehrotra, Co-Founder & CEO of Coda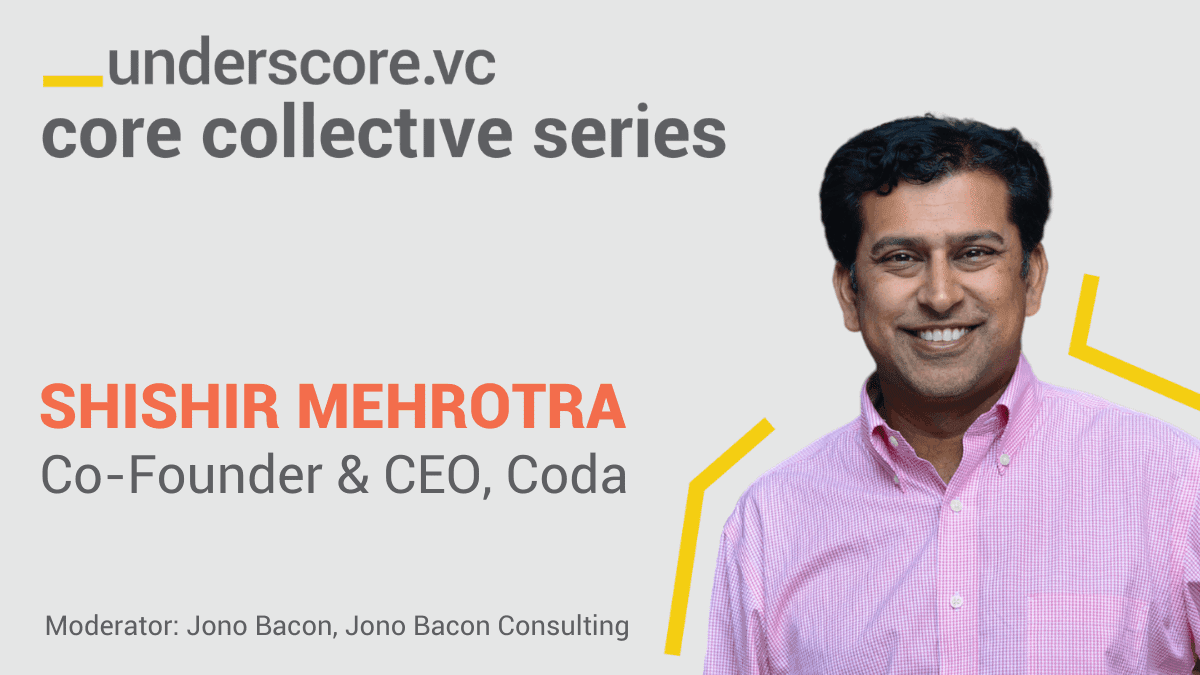 Shishir Mehrotra is the co-founder and CEO of Coda, a new doc for teams that combines documents, spreadsheets, and applications into a single canvas. Shishir was formerly an executive at YouTube, overseeing the YouTube product, where he helped grow YouTube to the world's largest video destination, one of Google's largest and fastest growing businesses, and the platform of choice for a new generation of video creators. Prior to Google, Shishir spent 6 years at Microsoft and before that, he was the founding CEO of Centrata.
In this fireside chat moderated by Coda Core Partner and Community Leader Jono Bacon, Shishir shares:
Golden Rituals of Great Teams
How to deploy new rituals
How they can evolve over time
And much more
Hear the full conversation:
This event was part of our Core Collective Series, a string of events aimed at uncovering and sharing collective learnings from the Underscore Core community.
Want more Core Collective Series insights? Hear about the ins and outs of taking a company public from Dev Ittycheria, CEO of MongoDB. Or, watch our chat with Spectra Asala, GM & VP of Product at Wistia, to learn about fostering intimacy within remote teams, building effective product orgs, and creating an inclusive culture.