Fireside Chat With Erica Brescia, COO of GitHub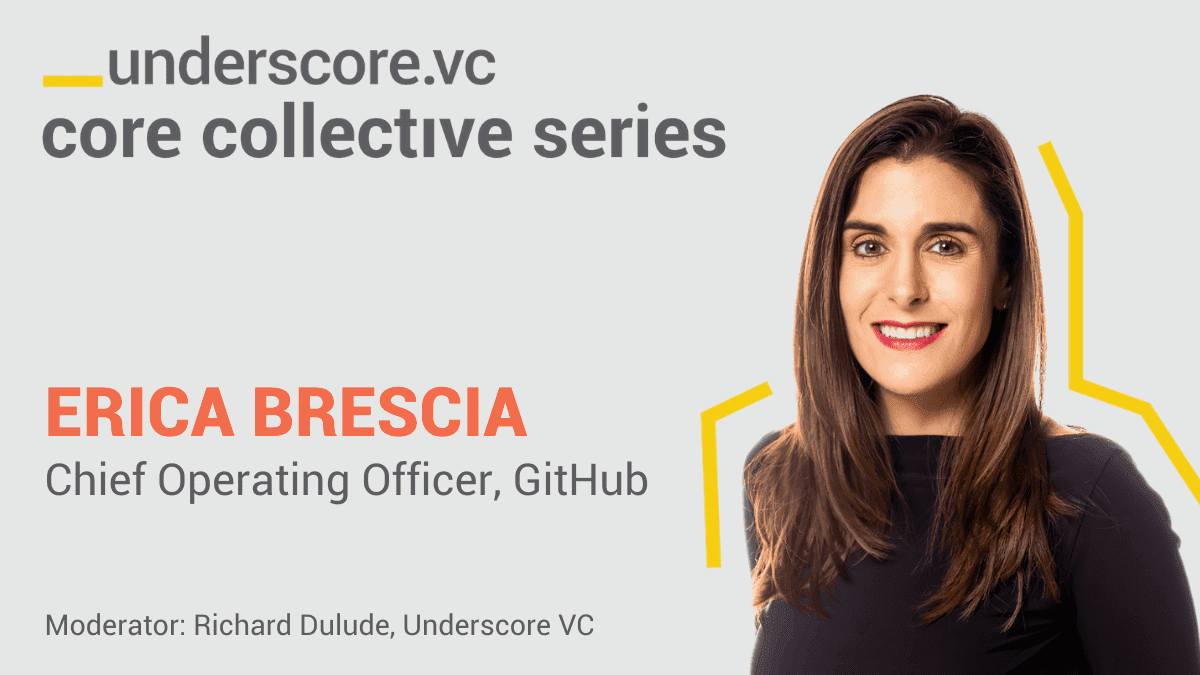 Erica Brescia is the Chief Operating Officer at GitHub, where she partners with the rest of the leadership team to build the best possible home for 50 million developers and counting. Prior to joining GitHub, she was the COO and co-founder of Bitnami (acquired by VMware), which automates the deployment of applications to the cloud.
Erica serves on the board of directors of the Linux Foundation and as an operating partner at X Factor Ventures, an angel fund out of which female founders invest in the next generation of female founders pursuing billion-dollar opportunities. She is also an active Underscore Core Partner.
In this fireside chat moderated by Richard Dulude, Co-Founding Partner at Underscore VC, Erica shares lessons learned from building and scaling tech startups. She offers insights into:
Building the right support network as a founder
Effective communication for remote work
Goal setting and organizational alignment
And much more
Hear the full conversation:
This event was a part of our Core Collective Series, a string of events aimed at uncovering and sharing collective learnings from the Underscore Core Community.
Want more Core Collective Series insights? Learn about the future of ethical AI with Affectiva's Co-Founder and CEO, Rana el Kaliouby. Or, if you're an experience design enthusiast, you may want to watch back our chat with Des Traynor, Co-Founder and Chief Strategy Officer at Intercom.