Fireside Chat with Brian Stevens, Former CTO of Google Cloud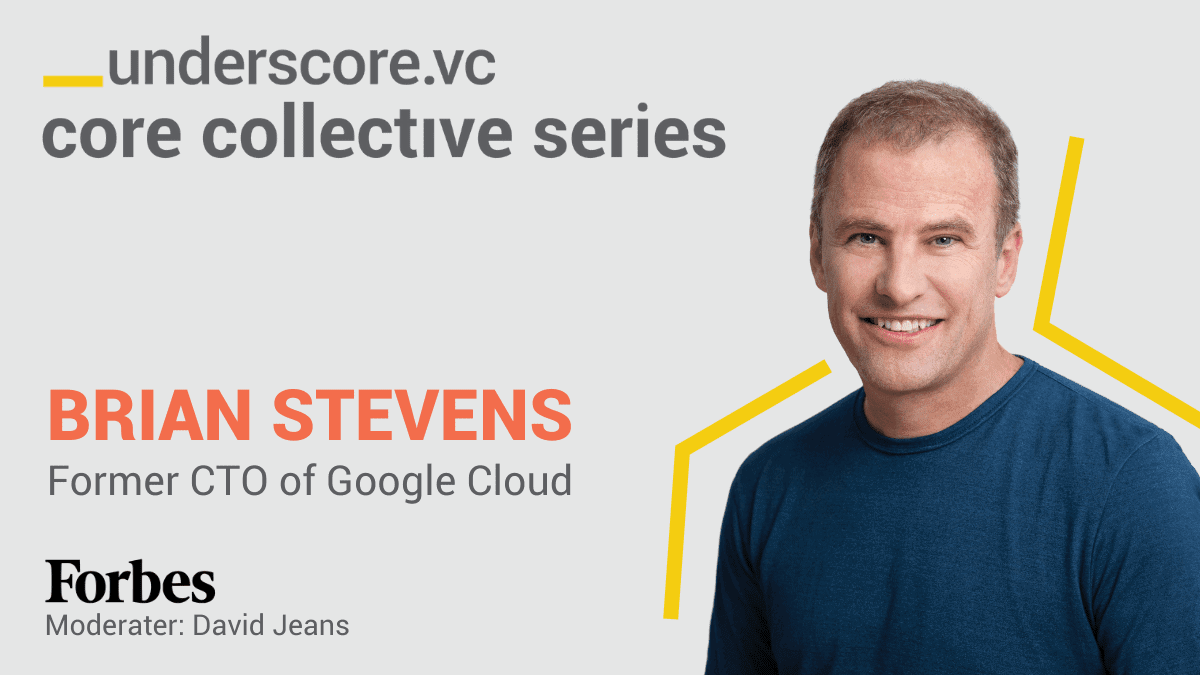 Through decades of experience, Brian Stevens has developed some serious know-how around building products, hiring technical talent, leading teams, and building effective organizations. He's also gathered great insight around cloud, open source, and AI/ML.
Brian most recently served as CTO of Google Cloud, where he was responsible for leading the technology vision for Google's public cloud offering. Prior to Google, he spent nearly 13 years at Red Hat including holding the position of EVP and CTO where he was responsible for all engineering strategy and execution at the open source software company. And before that, he served as CTO of Mission Critical Linux, and spent more than 14 years working at Digital Equipment Corporation as a senior architect. He now serves as a Board member for Nutanix, Genpact and as Executive Chairman for Neural Magic.
In this conversation moderated by Forbes Tech Reporter David Jeans and Underscore VC Co-founder and Partner Michael Skok, Brian shares his perspectives on the future of cloud and AI/ML, as well as actionable advice around hiring talent, leading teams, and remote work. (Pardon the occasional connection drops—if only we had Brian's engineering teams supporting our webinar!)
This event was a part of our Core Collective Series, a string of events aimed at uncovering and sharing collective learnings from the Underscore Core community.
Want more Core Collective Series insights? Learn about the future of ethical AI with Affectiva's Co-founder and CEO, Rana el Kaliouby. Or, if you're an experience design enthusiast, you may want to watch back our chat with Des Traynor, Co-founder and Cheif Strategy Officer at Intercom.